Continental Airlines posts Hawaii round-trip flight deals from coast-to-coast Mainland cities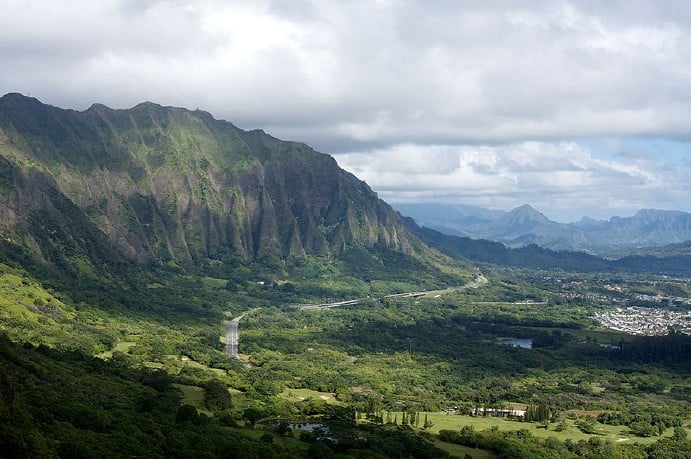 Think you can squeeze in a week's vacation in Hawaii between March and December?
A new Continental Airlines promotion is touting round-trip airfare deals to Oahu and Maui from 15 U.S. Mainland cities, including New York, Chicago and Dallas.
The fare deals, announced this week, are for travel to Kahului, Maui, and Honolulu, Oahu. Roundtrip flight deals include a $601 fare between Newark, NJ-Honolulu, a $709 fare between Houston, Texas-Kahului, and a $705 fare between Chicago, Ill.-Honolulu.
The catch? While most of the carrier's new Hawaii round-trip deals are for travel between March and December 2011, the bulk of the flights are offered only on Mondays, Tuesdays, Wednesdays or Thursdays. Many of the flights are also connecting flights, which require changing planes at least once.
Also, you'll have to spend 7 days in Hawaii between flights to get some of the best fares. But we're guessing you won't mind this all that much, right?
Here's some of the deals we found on Continental's website:
To Honolulu, Oahu … from:
• Austin, Texas $686
• Chicago, Ill. $705
• Cleveland, Ohio $809
• Columbus, Ohio $715
• Dallas, Texas $628
• Dallas/Fort Worth, Texas $628
• Houston, Texas $629
• Kansas City, Mo. $692
• New York, NY. (LaGuardia) $857
• Newark, N.J. $601
• Oklahoma City, Okla. $719
• Omaha, Neb. $734
• San Antonio, Texas $716
To Kahului, Maui … from:
• Houston, Texas $709
• McAllen, Texas $710
• Newark, NJ $748
An end date for the deal wasn't indicated on Continental's website, but seats are limited. For reservations and ticket purchase, specific flight times and dates, terms and conditions, visit Continental Airlines Low Fares to Hawaii page.