D.C. restaurants get Hawaii-inspired for Obama inauguration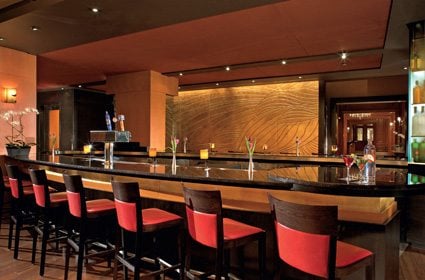 In our nation's capital, dinner menus inspired by past presidents are nothing new. But as Barack Obama's inauguration approached, several Washington, D.C. area restaurants got Hawaii-inspired as well, crafting special prix-fixe menus reflecting the delicacies of the future Commander-In-Chief's Island roots.
The Ritz-Carlton Pentagon City's fyve Restaurant Lounge challenged executive chef John Zaner of The Banyan Tree at the Ritz-Carlton, Kapalua on Maui to create a menu rooted in the flavors of Hawaii. The result is a menu that includes an ahi carpaccio appetizer, pork potsticker, Kona Kampachi entree and a dessert of coconut-milk-and-sweet-potato pie.
Chef Eric Ripert's Westend Bistro is applying its trademark casual French approach into a Hawaii-themed tasting menu of hamachi tartare, sauteed mahimahi and mango cheesecake parfait.
PS 7's special menu moves between Obama's Hawaii youth and his Chicago years. The restaurant's four-course menu opens with a Chicago-style hot dog and thin crust pizza amuse-bouche, before bringing out the Hawaii-inspired dishes—roasted pork loin (kalua-style, perhaps) over noodles and, for dessert, a chocolate-banana-passion fruit torte.
Oya, an Asian-French fusion eatery in D.C.'s Chinatown area, is serving up what it describes as a "Spam sushi special," combining rice, seaweed and a slice of the salty processed meat. Sounded a lot like a Spam musubi to us. Sushi rice is tinged with vinegar. Musubi rice is not.
You can wash down the dish with a glass of M. Lawrence Obama Brut sparkling wine for $15. We'd opt for a can of humbler, but nonetheless refreshing, Hawaiian Sun Pass-O-Guava nectar for our "Spam sushi," instead. But that's us.
Many of the Obama-inspired menus are only being served until Inauguration Day, Jan. 20. So if you're in D.C. this week make haste.
Bon appetit!