Daniel Dae Kim staying in Hawaii after "Lost" for new "Hawaii Five-O" series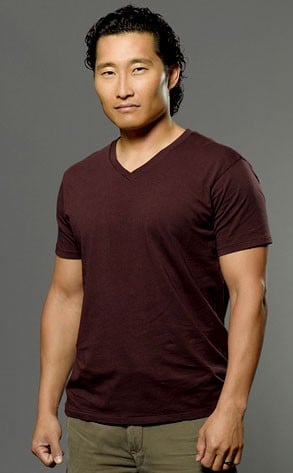 Lost's Daniel Dae Kim has long mentioned his desire to remain in the Islands after the Hawaii-filmed series ends its run in May. Now he's got another potentially plum job in Hawaii to look forward to as well.
According to The Hollywood Reporter, Kim is the first actor confirmed for the cast of CBS's upcoming reboot of the classic Hawaii crime drama Hawaii Five-O. Kim, who has played Jin Soo-Kwan since Lost premiered in 2004, has been cast as Det. Chin Ho Kelly, a role played by Hawaii born-and-raised actor Kam Fong in the original Hawaii Five-O.
Kim has never shied away from revealing his intent to remain a Hawaii resident after Lost wrapped production of its current sixth and final season. Prior to being cast in the new Five-O, Kim discussed his hope to commute between his Oahu home and future acting jobs elsewhere.
"My wife and children are Korean, Korean-American, but in Hawaii, the American is assumed," says Kim, who was born in South Korea, but raised in the United States since age two. "You can grow up here without a chip on your shoulder because you're never made to feel foreign. I want that for my kids, so I am planning to make a life here."
We liked Kim's resolve to remain a Hawaii resident so much, we included it on our list of the "20 Things to Love About Hawaii Right Now"—the cover feature of HAWAII Magazine's new March/April 2010 issue.
Kim's shot at scoring his second successful Hawaii-based series at least looks good on paper. The new Hawaii Five-O is being developed by Alex Kurtzman and Roberto Orci, co-creators/executive producers of the critically adored FOX sci-fi series Fringe. Also co-developing the series is CSI: New York executive producer Peter Lenkov.
Filmed almost entirely in Hawaii, the original Five-O was one of the longest-running programs in TV history, with a primetime spot on CBS from 1968 to 1980.