Deconstructing Travel + Leisure poll's Honolulu views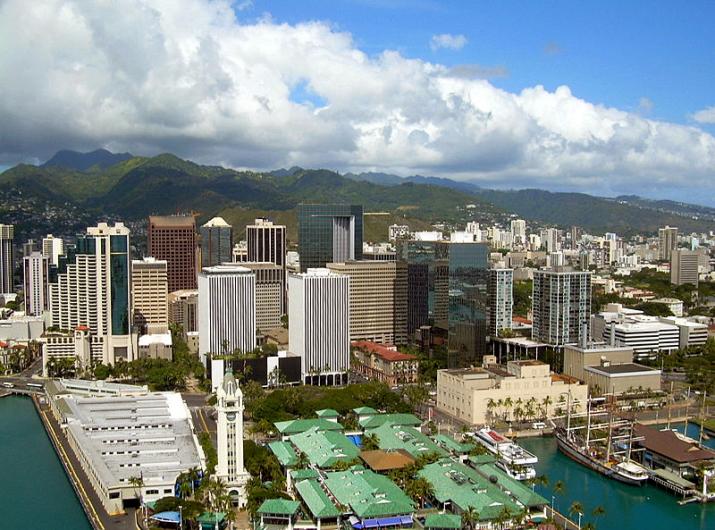 Travel + Leisure readers love Honolulu.
More than 125,000 of them recently went online to rank 25 U.S. cities for the magazine's 2008 America's Favorite Cities survey.
It was a lengthy survey, 45 categories in all, ranking everything from a city's food, nightlife and shopping to its people, quality of life and culture.
Honolulu ranked No. 1 in six categories: favorite romantic escape, favorite relaxing retreat, favorite action/adventure vacation, favorite weather, favorite place to spend winter and Christmas and favorite place to spend Thanksgiving.
Both residents and visitors voted. Most of the time they agreed. For example, visitors ranked Honolulu No. 1 for favorite weather, residents ranked it No. 2.
Things got interesting when they didn't agree, as in these categories:
Ethnic foods/cheap eats
Visitor ranking: No. 17
Resident ranking: No. 6
Our call: We're agreeing with our residents here. Honolulu's diverse population base demands a large number of restaurants and retailers selling ethnic foods. We've got it all. Leave the confines of Waikiki and you'll find practically every kind of cuisine in the world—especially the best Asian restaurants in the U.S.—at reasonable prices. If you don't appreciate Chinese, Japanese, Korean, Thai, Vietnamese, Malaysian, Filipino and Laotian food, then maybe you're unhappy. We aren't.
Public parks/access to outdoors
Visitor ranking: 2
Resident ranking: 10
Our call: Honolulu's visitors have it correct. In fact, we were surprised our residents ranked Honolulu so low in this category. Especially when some of the world's best beaches, parks, hiking trails and outdoor activities are often just a few miles from our homes. Still, in Honolulu, if there isn't parking steps away from what we want, we complain.
Check out the entirety of T+L's America's Favorite Cities Survey here. Agree or disagree with the survey? Leave a comment below. And be sure to toss in a vote here for the T+L contest's overall favorite U.S. city.
We won't tell you what city to vote for but, seriously friends, Honolulu rules!