Diamond Head State Monument to Temporarily Close in October and November
The popular hike and state monument will be temporarily closed for demolition work.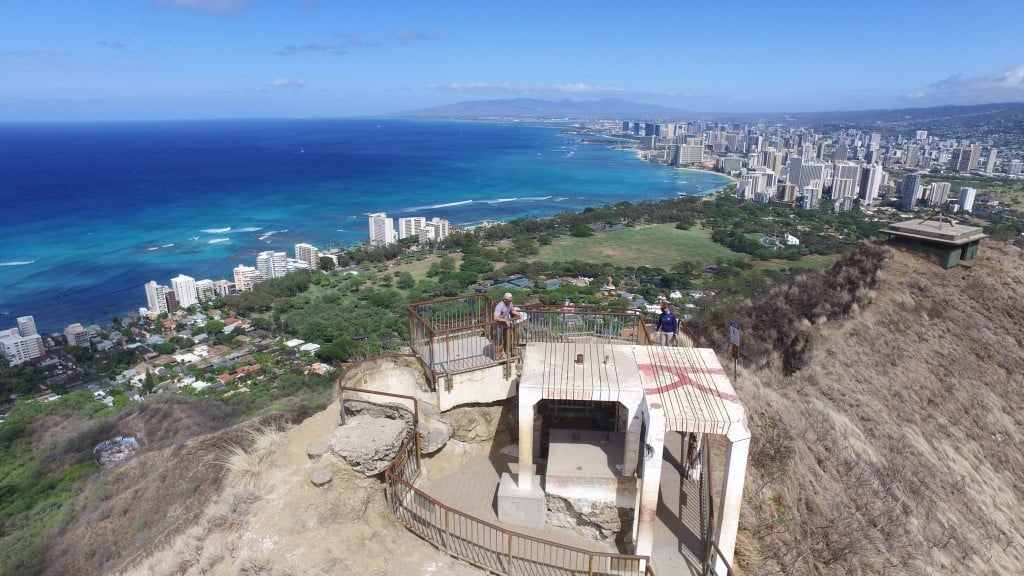 Be sure to plan your Diamond Head State Monument hike around these upcoming closures.
The monument—hike included—will be off-limits to visitors and locals on October 28 and 29, reopening briefly then once again closing from November 1-5. The closures will be in service of providing demolition crews the time and space to remove two structures—a platform and pillars of concrete—that were built on top of the Lēʻahi Fire Control Station at the summit of Diamond Head Crater.
"We looked at the cost of repairing or reconstructing these structures, versus demolition. It was prohibitively expensive to repair or reconstruct them, particularly in the context of other park priorities," said Alan Carpenter, DSP Assistant Administrator. In addition to the monument's closure, the historic fire control station will be closed Nov. 6-19, and possibly longer depending on construction progress.
READ MORE: How to Hike Oʻahu's Iconic Diamond Head Crater
The structures are being removed to prevent hikers from climbing on them in an attempt to get a better view of Oʻahu's southern shoreline.
"We were not able to discover the purpose or function of the two-column and slab roof structures," Carpenter added. "Despite posted danger signs and warnings to stay off them, people have been climbing on them for years, attempting to get better views. We don't want anyone to get hurt and this is a primary reason we elected to remove the structures. The decision was made easier by the fact that they are not part of the 1911 structure, so in a way, we are restoring the original feature's integrity."
A companion repair project will be executed during closures, which involves restoring the concrete ceiling of the tunnel which serves as the main entrance to the Lēʻahi Fire Control Station. The tunnel is part of the original station and begins at the top of a 99-step stairway and extends 62-feet to the control station.