DLNR Pulls Saturday Tour Permits for Wailua River on Kauaʻi
With Sunday already a restricted day, tour operators and rental companies will only be able to operate tours during weekdays.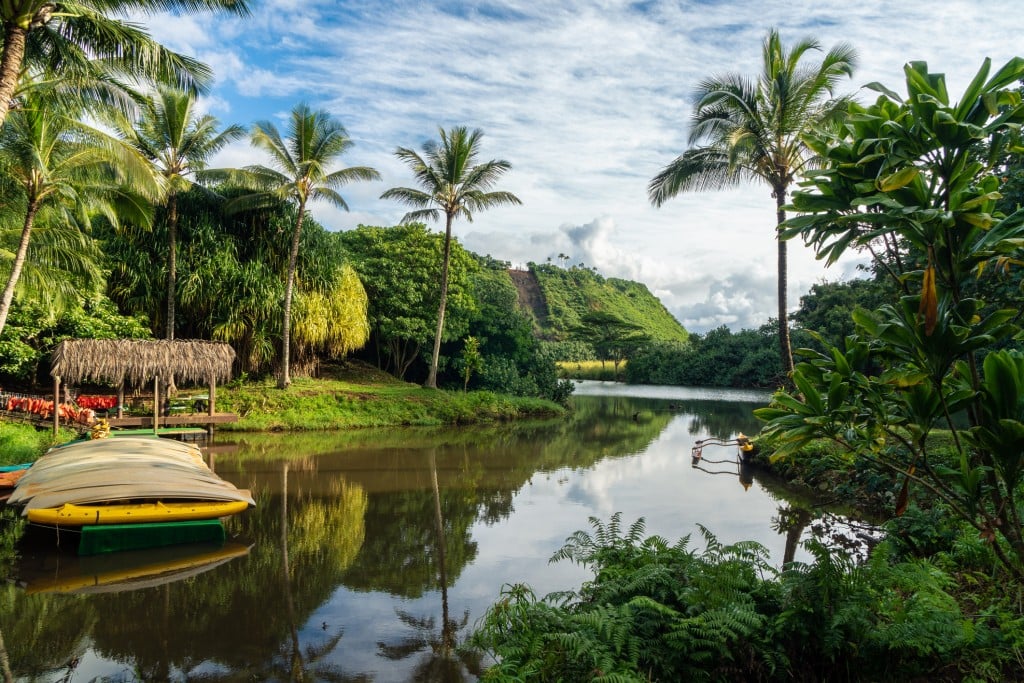 It came as a shock.
On Nov. 22, businesses were notified that kayak-tour operators and rental companies would no longer be allowed to operate on Saturdays at Wailua River—on the island of Kauaʻi—starting on Dec. 4. With Sunday being an already restricted day, those who'd like to visit the river should start planning around the weekdays.
READ MORE: Exploring the Wailua River on Kauaʻi is Full of Surprises
The news comes in the wake of a year filled with changes to rules, fees and protocols that will make visitors think twice about their itineraries before coming to the Islands. Hanauma Bay on Oʻahu, for example, now has a daily limit on visitors and requires out-of-state entries to pay online before making a reservation. Also on Kauaʻi, Hāena State Park introduced its online booking system as well as a daily cap on foot traffic.
Kayak tour operators were unhappy with the decision, as Saturdays make up to "17 to 20 percent" of their weekly revenue. Along with fluctuations in tourism as well as the pandemic hurting every business locally, those affected by the decision are considering whether or not holding tours at the river will still be a viable business.
Of course, there are always two sides to every coin, and while these limitations are frustrating for businesses and visitors, it is encouraging to see the Islands being given space to breathe. Hanauma Bay's reefs and waters saw a considerable surge in health and cleanliness when it was shut down during the pandemic, which will undoubtedly make visitors' experience even more special when they are able to enter the waters.