Doing a Hawaii-themed luau away from Hawaii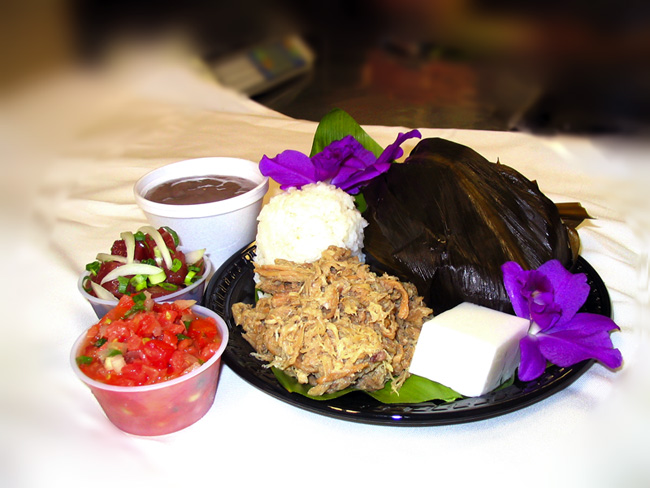 You ask, we answer.
Iris Heiser of Bethel Park, PA writes:
Our daughter, Samantha, is turning 6 in March and wants to have a "Hawaii party." Where could I order decorations, clothes, food, etc. for the big event?
Luau—the quintessential Hawaii party—are especially popular for birthday celebrations here in the Islands. Finding a good outlet to supply your luau-themed bash—traditional or kitschy—outside of Hawaii, however, can be difficult. The best place to look for help is the Web. We found a number of online wholesalers with Web sites that stood out for their large selection and ease of use.
The appropriately named LuauPartySupplies.com features a variety of luau-inspired items including umbrella straws and colorful plastic lei. Even things like wood ukuleles and faux feathered-parrots are available, for a fun—if tad kitsch—touch.
The offerings at Hawaii Bound International extend beyond the luau theme—selling a wider range of Hawaii-themed gifts like décor sets and canvas bags. It's worth checking out, though, for that extra detail.
HawaiianKineStuff.com featured similar offerings—even a child-size hula girl outfit.
Getting authentic luau food is a challenge, since the best quality delicacies are often the most perishable. However, 1stLuau.com flash freezes their food right after cooking, ensuring quality. Included are luau staples like poi, lomi salmon and kalua pork. Lesser-known ethnic favorites like Chinese char siu pork and garlicky Portuguese sausage are also featured.
For music, let us suggest Putumayo Kids Presents: Hawaiian Playground, which is Hawaiian music specifically collected for youngsters like Samantha. Available at Amazon.com. Apple's iTunes store also features a good selection of Hawaiian music, downloadable from its world music page.
All of the above are good starting points for preparing the perfect luau. If anyone out there has other great luau-related sites to recommend, leave a comment below to help other luau planners.
Good luck, Iris. And happy birthday Samantha from the HAWAII Magazine team!