Duane "Dog the Bounty Hunter" Chapman opens Da Kine Dog House shop in East Oahu
The East Oahu gift shop features Dog the Bounty Hunter logoed merchandise of all kinds.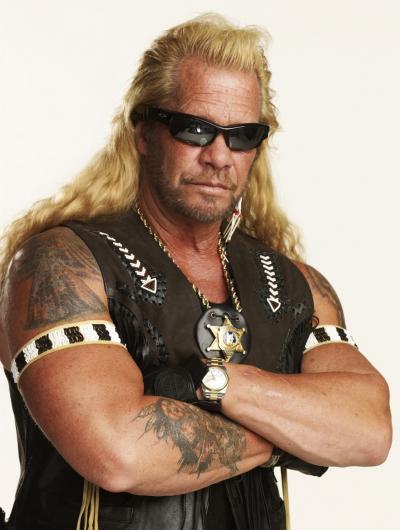 Duane "Dog the Bounty Hunter" Chapman has opened a gift shop in East Oahu's Koko Marina Shopping Center, near Hanauma Bay.
Da Kine Dog House, which had its grand opening earlier this month, features Dog the Bounty Hunter logo merchandise, clothing, books, DVDs — all stamped, in one way or another, with Dog's tough-guy-on-the-right-side-of-the-law image.
Originally located downtown, close to the bail bond office featured in the Dog the Bounty Hunter television series on the A&E Television Network, Chapman and his wife, Beth, reportedly decided to move the shop closer to their residence in the Hawaii Kai area.
In a KITV Channel 4 (Honolulu) TV news report, Beth Chapman said: "We brought a store a little bit closer to our community. People visiting Hanauma Bay can find their way to our shop easier. Plus, it'll boost the economy for this small shopping center."
The premiere episode of the eighth season of Dog the Bounty Hunter is slated to air on Dec. 14. For additional information about Duane "Dog" Chapman, his posse or the shop, click here.