Ed Kenney's bohemian chic hilltop jungalow
Beloved Hawaii restaurateur Ed Kenney and his wife Kristen transformed this cottage into a charming getaway.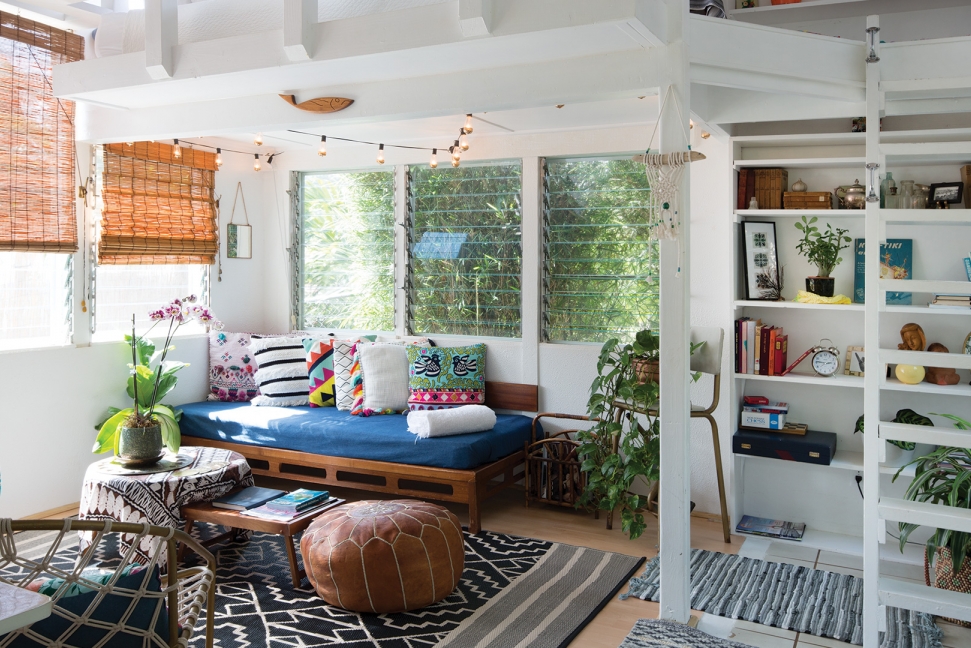 In the hills above Kaimuki, a cozy guest cottage sheltered by wild monstera and other gorgeous foliage is a relaxing break from the surrounding hubbub of city life. It belongs to beloved restaurateur Ed Kenney and his wife, Kristen. Ed hosts the locally produced PBS show, "Family Ingredients," and is well-known for his restaurant establishments: Town, Mud Hen Water, Kaimuki Superette and Mahina & Sun's.
Not so well known is that Ed and Kristen enjoy decorating their interior spaces together and each has a natural creative eye for it. Together, they transformed a simple stand-alone cottage into a cheery little getaway for family and friends.
"The name that we call it is The Hilltop Hale," says Kristen. "I really wanted to create a fun, cozy, inspiring space where our guests would feel at home."