Eddie Aikau Big Wave Invitational Canceled for Wednesday
Due to high winds, Clyde Aikau—brother to Eddie Aikau—has announced that the Eddie will not go on Wednesday.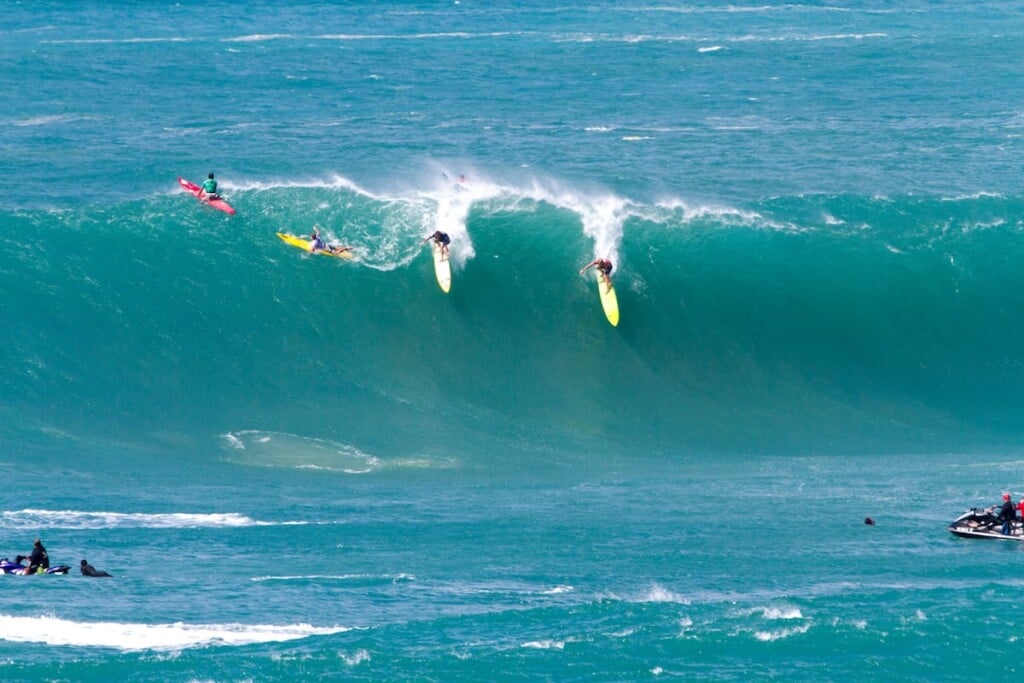 In a whirlwind of announcements, the Eddie Aikau Big Wave Invitational—often referred to as "the Eddie"—has been canceled, mere hours after it had been given the green light to run on Wednesday, Jan. 11.
The cause of the cancellation is a bout of high winds, coming from an unfavorable onshore direction, that will coincide with the XXL swell that will be arriving Wednesday morning. Organizers are now considering Jan. 22 as a possible day for the contest to run.
READ MORE: The Eddie is Canceled, But Here Are Some of Our Favorite Past Highlights
While this may come as disappointing news for surf fans and anyone who loves big waves, the Eddie holds its prestige as being one of the best big wave surf contests because it only runs in the best and biggest conditions. This is the primary reason why the contest has only ever been held nine times since its inception in 1984.
And when the Eddie runs, people stop to watch. The last time the contest ran in 2016, more than 1.2 million viewers from more than 200 countries tuned in to watch live, and local Hawaiʻi residents were spellbound by the ginormous waves and excellent surfing.
Fortunately for visitors and locals, there will still be huge, massive waves on the North Shore of Oʻahu come Wednesday. So if you want to check out the action, make sure to exercise extreme caution and follow our guide on how—and where—to watch massive waves on the North Shore.