Editor's Letter: Why you should find a small town (and stay there)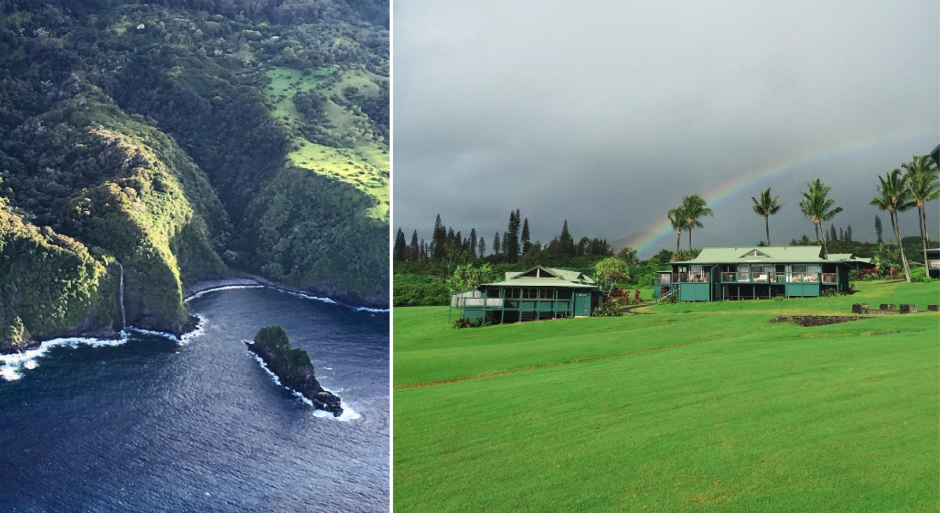 Sometimes traveling to the Islands is best done by picking one specific town and staying there, within that 1- to 2-mile radius, and exploring only it for the entire time.
I understand that's hard to do in this gotta-check-it-off-the-bucket-list world, but, if you dare to give it a try, I promise you'll find a unique and more rewarding travel experience.
For the September/October issue of HAWAI'I Magazine, I stayed at two places most people prefer to day-trip to: three nights in Hana on Maui and two nights on the North Shore of Oahu. No doubt they're listed on many of your itineraries as sights to see, so let me talk you into altering your plans and actually staying a few nights at these places instead.
Whether you're the driver or the passenger, the Road to Hana is exhausting. Getting there and back to a hotel in Wailuku or Kahului, Kihei or Wailea, Kaanapali or Kapalua takes the whole day and can last into the night. Hana is a place you should definitely see, no matter what you decide, but I'd recommend looking into staying at the Travaasa Hana, the Hana Kai Maui condos or the different inns in Hana Town, like Tutu's House. There are also campsites and cabins that are very reasonably priced at Waianapanapa, as mentioned in "The Brilliance of Waianapanapa," our current issue's cover story.
Hana has more to explore than what you see on the main road, like its cultural center, its bays and trails, and its beaches—a favorite of mine was Kaihalulu, also known as the red sand beach, a short 15-minute hike from town. Staying here is also less stressful, and gives you quick accessibility to surrounding sights, like Hamoa Beach, Hana Lava Tube, Hana Gold chocolate farm, Kahanu Garden and Haleakala National Park at Kipahulu. Once your vacation is pau (finished), leave your car at the Enterprise desk—the only rental car company in town—and take a short flight on Mokulele Airlines from the Hana Airport to the Kahului Airport. We did, and the views were incredible—almost equivalent to a sightseeing tour by air; it was the best $35 we spent. We were also so relieved and happy that we didn't have to spend hours driving back.
Turtle Bay Resort is a great place to stay on the North Shore of Oahu and fully recommend. If not there, though, your other options would be the Courtyard Marriott, an Airbnb or to camp at Malaekahana, my favorite campsite on Oahu. Once you've figured out a place to stay, follow my lead in the story and search out for those hidden gems. Believe me, they're there. Consider going out with Hans Hedemann Surf School to Kawela Bay, or explore it and the other secluded public beaches on Turtle Bay Resort's property on your own. Then spend an entire day driving around the vicinity and snorkeling at Shark's Cove, eating at food trucks, and seeing "Ha: Breath of Life" at the Polynesian Cultural Center in the evening, without having to worry about the long drive back to a hotel in Waikiki. One of the best things you can do on O'ahu is to stay a few nights on the North Shore. If you think you can conquer your fear of missing out on the other parts of the island, I promise it's one of the best times you'll have here, until your next trip.