End of an era: Maui Land & Pineapple closing its pineapple operations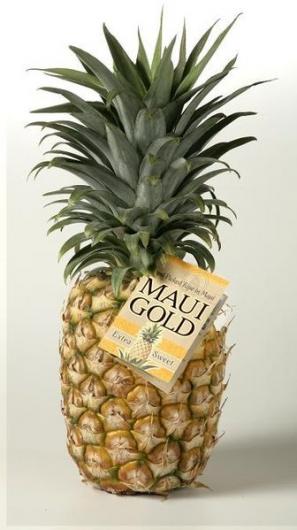 Maui Land & Pineapple, Inc., announced Tuesday that it would shut down all pineapple operations by the end of the year, after a century of growing the signature Hawaii fruit on the Island.
The Kahului, Maui-based land, resort and ag holding company said its Maui Pineapple Co. subsidiary would cease new planting immediately, and end its fresh pineapple harvesting and distribution operation by the end of the year. Maui Land & Pineapple is currently the largest pineapple grower in Hawaii. The company harvested more than 92,000 tons of pineapple in 2008, primarily retailing the fruit in stores and online under its Maui Gold brand.
The end of pineapple production on Maui will leave Oahu as the sole Hawaiian Island with any significant acreage of the fruit. A pineapple operation owned by Dole Food Co., the world's largest fresh fruit and vegetable producer, currently farms pineapple on 2,700 acres in central Oahu.
Maui Land & Pineapple also announced today that it would restructure operations of West Maui's luxe Kapalua Resort, part of its Kapalua Land Co. subsidiary. The company's plans for Kapalua Resort call for more strongly positioning the property as a world-class resort and streamlining operations to run more efficiently.
Part of the restructuring will include partnering with outside companies to manage some resort operations currently run by Kapalua Land Co., such as shuttle service, its Kapalua Adventures outdoor activities unit, and its Kapalua Villas hotel/condominium.
In a statement, Maui Land & Pineapple chairman and interim CEO Warren Haruki said that Maui Pineapple Co. had lost $115 million on its agriculture business since 2002, while investing $20 million in a new fresh-packing facility.
"Realizing that these losses could no longer continue, we spent the last year exploring options to keep pineapple operations going on Maui. Despite our best efforts, it became clear that there were no other financially viable options," said Haruki.
"The painful decision to close pineapple operations at MPC (Maui Pineapple Co.) after 97 years was incredibly difficult to make, but absolutely necessary. We realize this ends a significant chapter in Maui's history—an important part of many lives, over many generations."
The shutdown of Maui Land & Pineapple's pineapple operations will leave up to 285 employees without jobs, nearly half of the company's 624-employee workforce. The closure also marks the end of an era for Maui Land & Pineapple, which began growing pineapple on the island as Maui Pineapple Co. in 1912.
Introduced to the Islands in 1813, pineapple grew into one of Hawaii's largest exported crops in the early 1900s after significant Oahu land investments by Del Monte and Hawaiian Pineapple Co. (today known as Dole Food Co.). Hawaiian Pineapple Co. president James Dole purchased the entire island of Lanai for pineapple production in 1922, eventually growing acreage there into the world's largest pineapple plantation.
Hawaii pineapple production declined in the 1980s as Dole and Del Monte relocated much of their acreage elsewhere in the world, primarily due to high U.S. labor and land costs. Dole closed down the entirety of its Lanai pineapple operations in 1992, while Del Monte harvested its final Hawaii crop in 2008.
Hawaii remains the only state in the U.S. where pineapple is grown.