Endangered Hawaiian Petrel Returns Home After Years at Sea
The first of 87 birds translocated as chicks has returned to Nihoku at Kīlauea Point National Wildlife Refuge after several years at sea.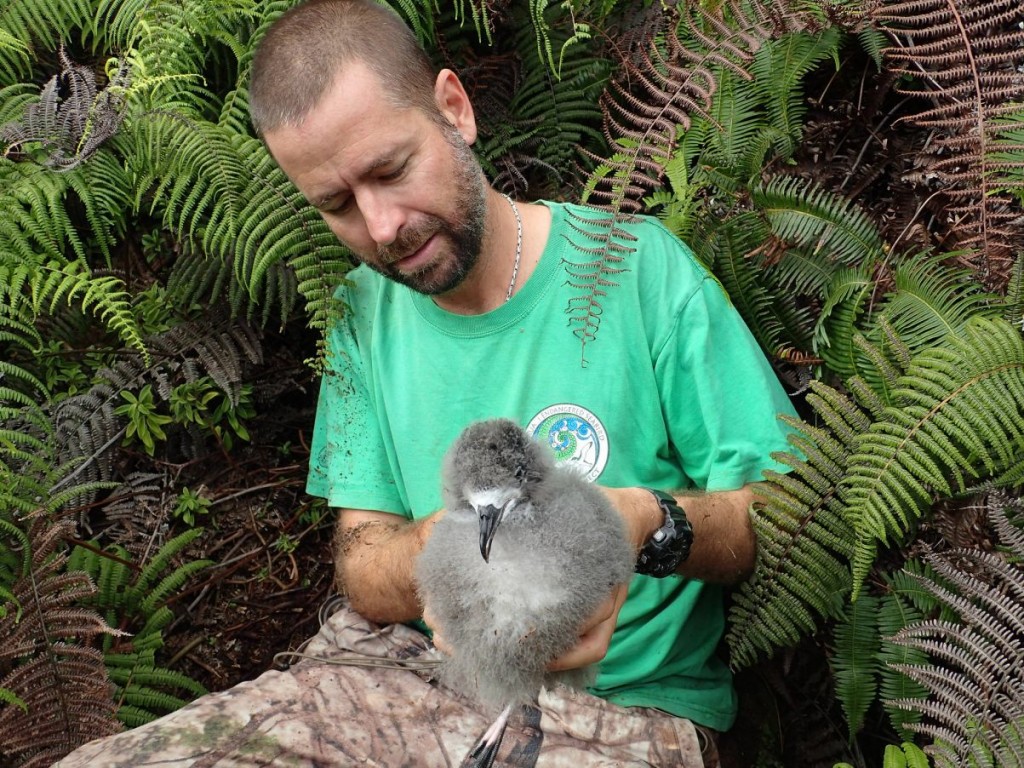 In a historic effort to help repopulate the endangered Hawaiian Petrel, or ʻuaʻu in ʻōlelo Hawaiʻi (Hawaiian language), project partners were happy to see the first of 87 birds return to the protected bird sanctuary of Nihoku at Kīlauea Point National Wildlife Refuge on the island of Kauaʻi.
With a small population of 6,000 to 8,000 mating couples in the wild, a conservation effort was made in 2015 by multiple state conservancy groups to translocate 87 chicks to Nihoku, which is protected by fencing and is safe from the bird's many natural predators, like rats and cats, as well as man-made threats, including artificial lights, which puts them at risk of colliding with power lines and other structures. After the chicks left their new nest burrows, conservationists had to wait several years for their return, as the seabirds spend a considerable amount of time out on the high seas foraging as they mature and reach breeding age.
"We are thrilled to learn of this bird's return," said Lindsay Young, executive director of Pacific Rim Conservation, a nonprofit dedicated to maintaining and restoring native bird diversity, populations, and ecosystems in Hawaiʻi and the Pacific Region. "This is an indication that our efforts in the translocation project to bring chicks to imprint on the site is bearing fruit, providing the right cues that lead birds to this safe haven. The ultimate goal is to establish a thriving breeding colony of Hawaiian petrels within the fully enclosed fenced area, to protect the breeding birds from invasive predators. This petrel marks the first critical step toward achieving that outcome."
The Hawaiian petrel restoration project is actually part of a larger, island-wide effort to also repopulate the threatened and culturally important Newell's Shearwater, or ʻaʻo in Hawaiian. And with the return of this ʻuaʻu, convervationists now have better insight on translocating seabirds like the ʻaʻo to new habitats where they will be safe from threats and invasive predators. The ultimate proof that this project has been successful however, is for there to be the presence of breeding pairs at the translocated site—for which many project partners are hopeful.
"This is a huge step forward, and more confirmation that Hawaiian birds can be saved with effort and creativity," said Mike Parr, president of the American Bird Conservancy. "It's been a long wait to see the first petrel return to the protected habitat, but the science said it would. A new nest and chick would be an even bigger cause for celebration. That's what we hope will be next."