Entreprenur Henk Rogers' off-the-grid home is the future of architecture
Henk Rogers' Oahu and Big Island homes prove that off-the-grid living can be both comfortable and full of modern conveniences.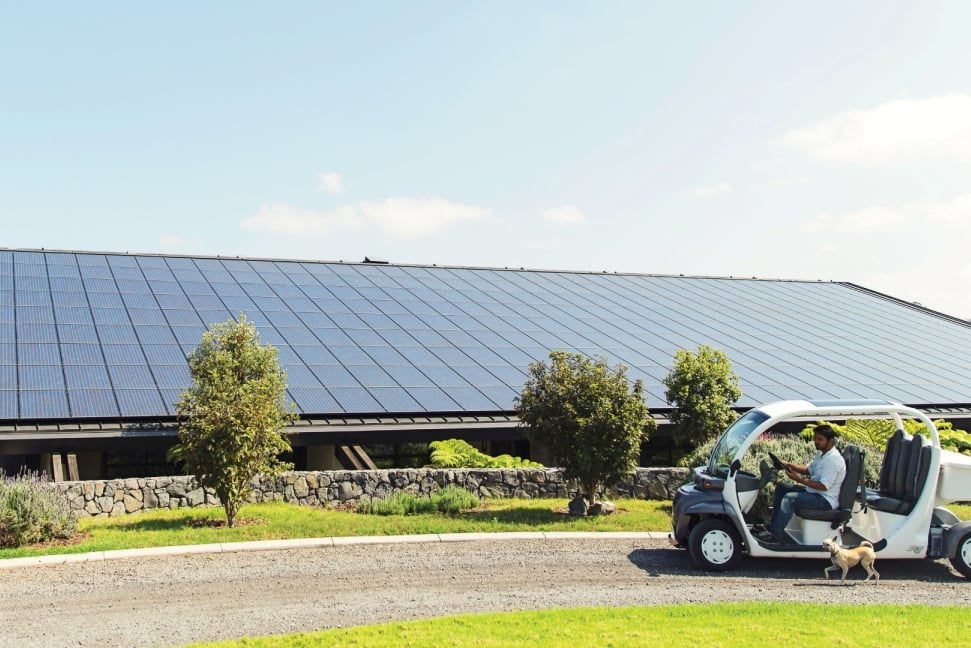 The Rogers' house on Tantalus in Honolulu looks like its neighbors' homes in many ways: unassuming and welcoming, with views stretching from Diamond Head to the airport, a laundry room with an energy-efficient washer and dryer, and a full kitchen with a suite of appliances. And, like many local homes, it is multigenerational, with seven family members from three generations living together. But in the two-car garage, a sleek wall radiating a deep-blue glow hints at the power stored to keep this household running completely on the energy of the sun.
Rogers is well known for bringing the video game Tetris to North America and Europe, and for his mission to end the use of carbon-based fuels. His latest venture is Blue Planet Energy, whose Blue Ion technology is an energy storage solution for solar photovoltaic systems. The batteries allow Rogers to take his Tantalus house and all 11 residential buildings at his Big Island ranch off the grid.