Experience Authentic Luxury at Andaz Maui's Feast at Mokapu Lūʻau
The beautifully curated experience blends culture, culinary excellence and cocktails.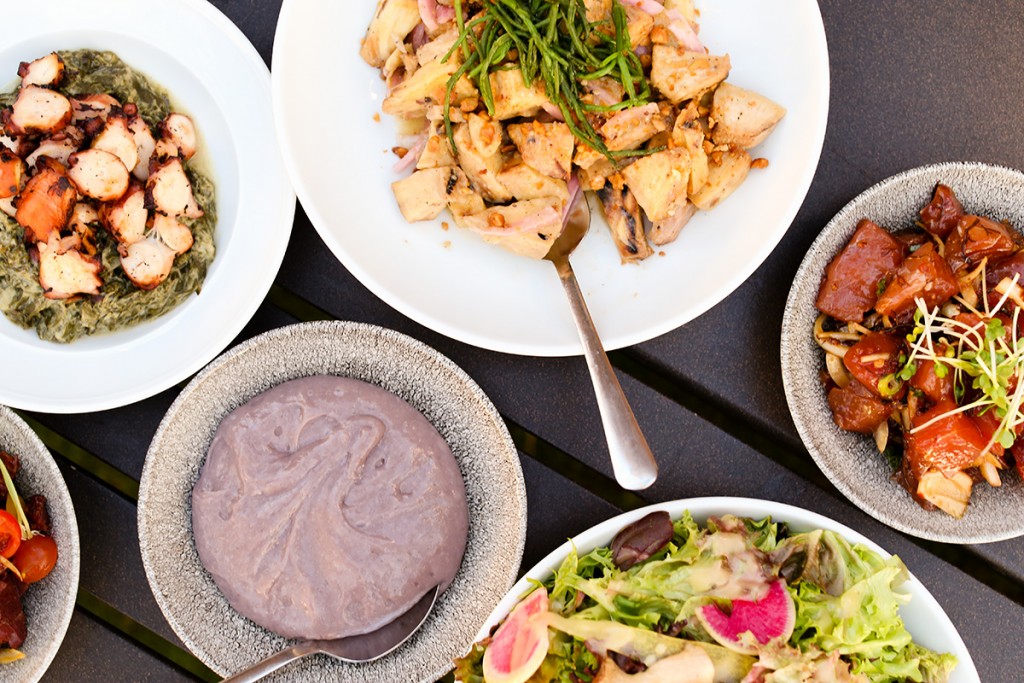 The time has finally come. You are on your way to a Hawaiian vacation that you've spent a year planning for, and your significant other leans over and asks you the question that you were dreading would come, "Want to book a luau?"
While that scenario is a bit dramatic, most could probably agree that luaus are slightly traumatizing—riddled with long lines, screaming children and a subpar cattle call of 600+ tourists to a buffet featuring a less than desirable spoonful of pork and poi. How many more middle-aged men will be called on stage during a show to show their valiant attempts at hula? Is this REALLY what a luau is all about?
Imagine something a bit more…authentic.
Nestled on the south shore of the island of Maui sits Andaz Maui at Wailea Resort. Here, travelers can find themselves seated in front of the expansive horizon of the Pacific Ocean to indulge in a truly authentic luxury experience, The Feast at Mokapu. This luau has taken all the preconceived ideas of that cheesy luau experience you have in your mind and completely shifted what one should expect from a luau.
This intimate (it only seats up to 150 guests) experience is a beautifully-curated experience that blends the 3 C's we come to the islands to experience: culture, culinary and cocktails!
The inner foodie in you can enjoy an exceptional plated 14 course ohana-style meal that will introduce you to the vast native flavors that Hawaii has to offer while the interactive storytelling and beautiful performances take you through the historical journey of the Polynesian ancestors arriving to Maui and settling in the ahupuaa (land division) that Andaz Maui sits on.
Hawaiian activities start the magical evening with traditional lei making and washable tattoo inking during craft cocktail hour. (Insider tip: these are not batch Mai Tais that will have you sinking your head back into your pillow the next morning in regret. These are handcrafted cocktails with fresh pressed juices and syrups made in-house daily.)
 Before the show starts, a professional photographer will capture you and your evening against the stunning backdrop of a Maui sunset with a complimentary photo to take home.
The Feast at Mokapu is changing the stereotype of luau experiences all across the state. If you are in the Wailea area, it is certainly an experience worth investing in – just be sure to make plans in advance because this experience is only offered twice weekly.
For more information visit www.feastatmokapu.com or contact Andaz Maui at Wailea Resort directly at
(808) 573-1234 for reservations and questions.