Explore this Tantalus Drive nature sanctuary with a view
A sloped backyard is transformed into a picture-perfect retreat.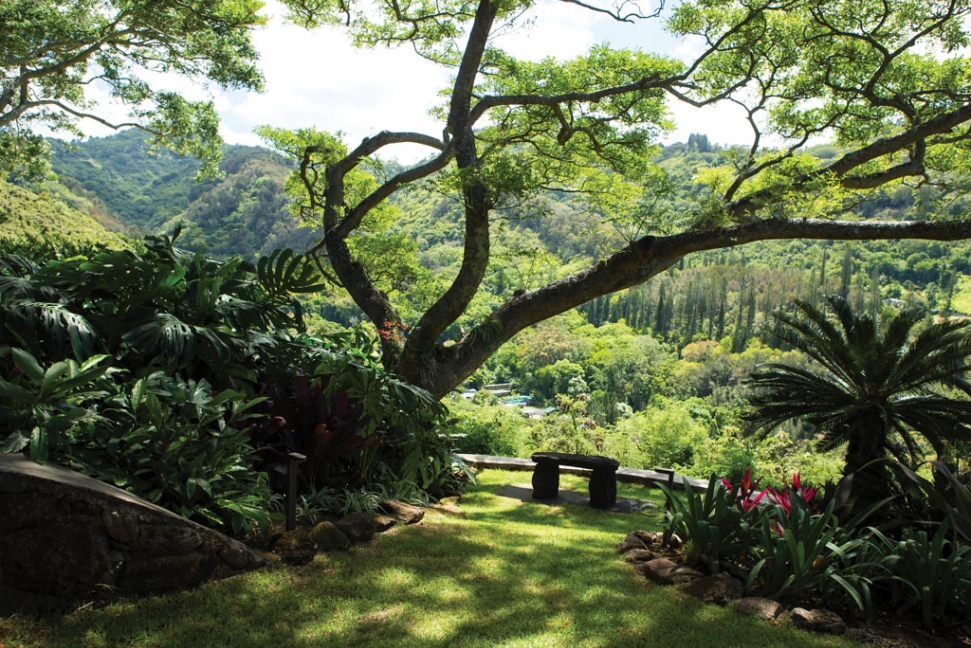 Located only a few minutes from the hustle and bustle of downtown Honolulu is Tantalus Drive, Hawaii's own nature sanctuary. With its calm vibes, Tantalus is known for its signature panoramic city views framed by an abundance of native plants and trees stretching for miles into the mountains.
Nestled along Tantalus Drive, this large home's landscape got a fresh start courtesy of the professionals at Steve's Gardening Service. Before renovation, the neglected backyard of the house suffered erosion problems, with unstable slopes and overgrown vegetation. The interior, open-air courtyard also needed a complete renovation, including new grass, borders, sprinklers and lights.
Landscaper Steve Dewald worked with the new homeowners to achieve the desired look for the yards.