Favorite state survey ranks Hawaii, warm-weather mainland states as top picks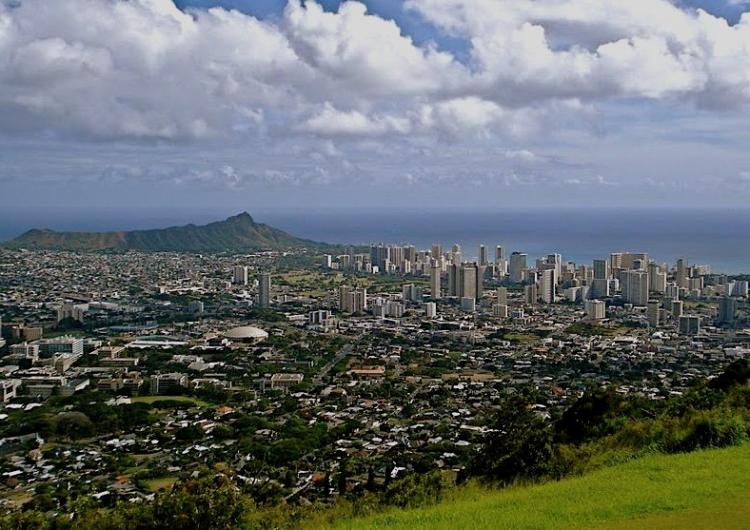 If you could live in any state in the country, except the state you live in now, which would it be?
For the last 12 years, the No. 1 pick in the annual Harris Poll was always either California or Florida. This year, Hawaii surfaced at the state of choice, followed by California, Florida, Texas, Colorado and North Carolina.
When tallied by gender, the poll ranked Hawaii as the top choice among women while men went with Florida (Hawaii was their third choice, after Florida and California).
By generation: "Echo Boomers," ages 18-34, California (Hawaii tied for fourth pick with Florida, behind Texas and Colorado); "Gen X," ages 35-46, Hawaii; Baby Boomers, ages 47-65, Florida (Hawaii was their third choice, after Florida and North Carolina); "Matures," ages 66 and older, Hawaii.
The poll also asked: If you could live in or near any city in the country, except the one you live in or nearest to now, which city would you chose? And which city would you least like to live in? The top answer to both questions: New York City.
Favorite city runners-up: San Diego, Seattle, Dallas, Las Vegas and a tie between San Francisco and Boston followed New York, which has held the poll's No. 1 favorite city spot for the last 10 years. Honolulu holds the No. 9 spot this year, up from last year's No. 14 spot.
Least favorite cities — following New York — were Detroit, Los Angeles, Washington D.C., Chicago and Dallas.
The Harris Poll rankings listed above are the results of polling surveys (2,463 adults surveyed) conducted online by Harris Interactive between Oct. 10 and Oct. 17. For a more detailed look at the results, click here.