Field seminar at Hawaii Volcanoes National Park explores lava landscape's past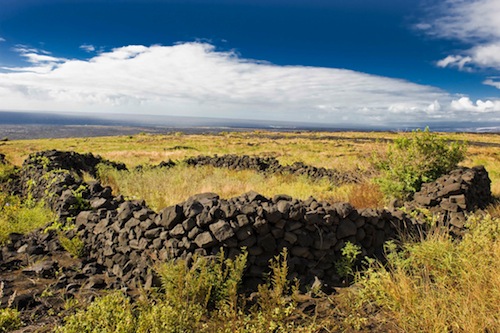 Recently, we asked our HAWAII Magazine Facebook ohana about favorite Hawaii parks. The Islands boast seven National Park Service-managed parks, sites and monuments, 55 state parks and scores of county/city parks. The top pick in our Facebook poll: the Big Island's Hawaii Volcanoes National Park.
So, given our Facebook ohana's enthusiasm for up-close looks at lava-fueled geology and archaeology, today we're relaying a heads-up about an event slated for Sat. March 31 at the Volcanoes National Park.
A park field seminar, set for 8:30 a.m. to 1 p.m., dubbed Kealakomowaena: Life on a Lava Landscape, will detail how early Hawaiians lived in the presence of Pele and adapted to the shifting lava-strewn landscape. Among the highlights, during a three-mile hike participants will see ancient trails, agricultural fields, lava rock walls, and house sites.
In a news release issued by the nonprofit Friends of Hawaii Volcanoes National Park, archaeologist Jadelyn Moniz Nakamura (pictured, left) said: "We will discuss the latest radiocarbon data for the area, what the pollen and charcoal records have revealed, and why this seemingly barren place was likely chosen as a spot to farm." Hawaiians once thrived in the coastal lowland area of Kealakomowaena, where they built structures with lava rock walls (pictured, above) and grew crops in nearby fields.

The seminar, which will be led by Nakamura (integrated resources manager/archaeologist at Volcanoes National Park), is presented by the Hawaii Volcanoes Institute, a program of the Friends of Hawaii Volcanoes National Park. Seminar cost: $45 for Friends members and $65 for non-members. Students (K-12 and college with valid student ID) will be admitted at a half-price rate.
For additional information about the seminar or registration or other events organized by Friends of Hawaii Volcanoes, call 808-985-7373 or click here. For more information about the national park, click here.