Final season premiere of ABC's "Lost" at Waikiki's Sunset on the Beach likely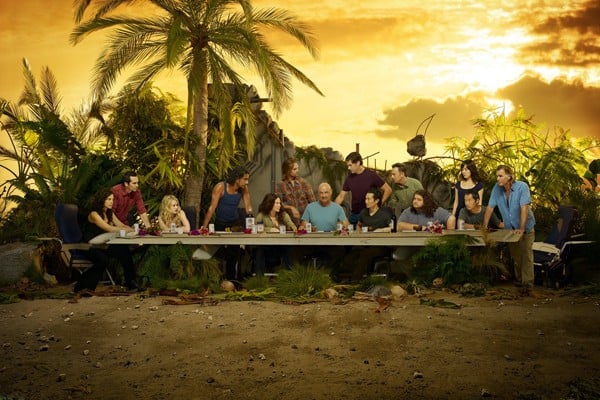 UPDATE, 1/15/2010: Lost will debut its final season premiere on Sat, Jan. 30, 2010, at Sunset on the Beach in Waikiki at Queen's Surf Beach. Program begins at 4 p.m. Cast members will arrive between 5 and 6 p.m. Showtime is at 6:30 p.m.
ORIGINAL STORY:
HAWAII Magazine reader and Lost fanatic Laurie Jolosky wrote us about the final season premiere of the filmed-in-Hawaii adventure-drama series:
I've been looking for any information on the Waikiki Sunset on the Beach premiere of Lost later this month. I'm a little disappointed that there isn't more fanfare, even on the Sunset on the Beach Web site.
Will more information come out within the next couple weeks?
You ask. We answer.
Rumors have been rife on Lost fan Web sites over the last couple of months that a screening of the the ABC-TV series' sixth season premiere at Sunset on the Beach is a lock. No official announcement has been made, but prospects are looking good.
The Waikiki Improvement Association is currently negotiating with ABC for the rights to air the premiere episode of the show's sixth and final season on a 30-foot screen on the sands of Waikiki's Queen's Surf Beach. A date for the screening hasn't been officially confirmed, but an Association representative hints that if the talks go through the screening will happen sometime at the end of January. The rumored date is Sat., Jan. 30.
A revised Sunset on the Beach schedule should be posted on the WIA's Web site in the next few days, or you can call (808) 923-1094 for more information.
The last Lost beachside screening at Sunset on the Beach was in 2006, for the show's third season premiere. The Hollywood writers' strike of 2007 canceled plans for a season four premiere screening on the sands of Waikiki. No event was held for the season five premiere.
Fortunately, no love seems to have been lost for beachside Lost season premieres in the interim. During a series of Lost panel discussions at last October's Honolulu International Film Festival, Lost co-executive producer Jean Higgins and Honolulu Film Office commissioner Walea Constantinau said that they had discussed bringing back the event. And readers on our HAWAII Magazine Facebook fan page have been feverishly inquiring about the chances of a Sunset on the Beach Lost sixth season premiere since the fifth season finale last May.
Lost's final season is set to premiere on ABC, Tuesday, February 2nd at 9:00 p.m. EST/PST and 8 p.m., Hawaii time.