First whales of the season spotted off Maui
Winter is coming, so are the humpbacks.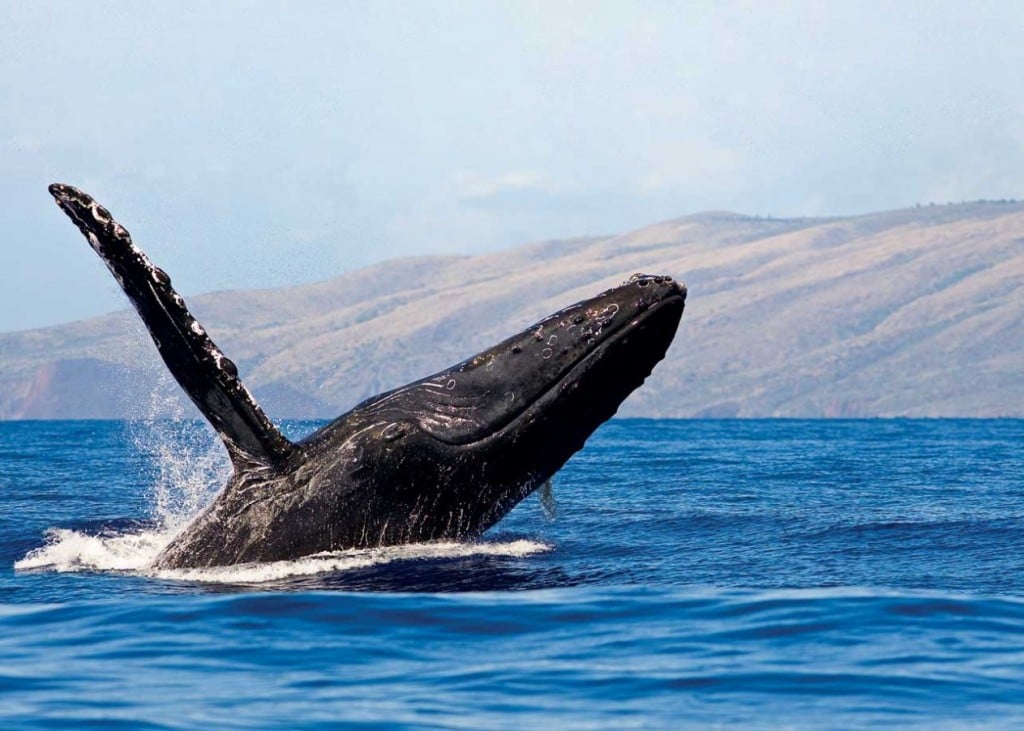 Whale season in Hawaii has officially begun. On Tuesday, October 10, the Pacific Whale Foundation reported spotting a pair of humpbacks about a mile off the coast of Kapalua in West Maui.
Each winter, an estimated 12,000 humpback whales migrate to Hawaiian waters to mate, give birth and care for their newborn calves. When the mating season ends, around March, the whales return north to feed. The shallow waters of the Auau Channel between Maui, Molokai and Lanai is one of the best whale-watching destinations in the world.
Watch the sighting below.