Experience the Breath-Taking Floating Lantern Festival
The beautiful ceremony returns to Hawaiʻi Island to commemorate peace, hope and healing.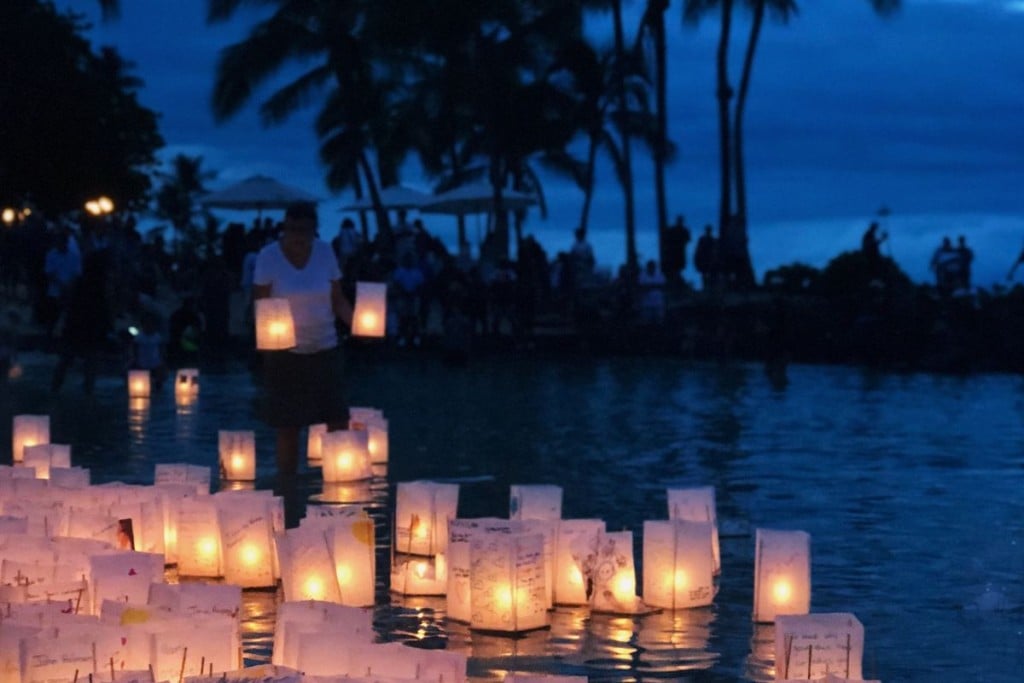 Set on Hawaiʻi Island's Kohala Coast, the beautiful Floating Lantern Festival brings together hundreds of residents and visitors to commemorate loved ones who have passed. The enchanting festival derives from Toro Nagashi, a Japanese tradition which translates to "lantern offerings on water."  
During the Floating Lantern Festival on the Big Island, hundreds of paper lanterns are set afloat in Pauoa Bay at dusk, creating a spectacular and stirring scene. The warm glow of lanterns gradually fades in the night to honor ancestors that have passed. 
Following a 3-year pause due to the Covid-pandemic, the beloved festivals returns this month. Like previous years, the 10th festival is presented by Fairmont Orchid in partnership with North Hawaiʻi Hospice. The free event is scheduled for Sunday, Aug. 28 from 5-7 p.m. at Pauoa Bay. 
"The significance of this event takes on a whole new meaning after everything we've experienced these past couple of years," Fairmont Orchid general manager Charles Head said in a news release. "The ceremonial release of floating lanterns into the ocean is a beautiful way to honor loved ones who've passed." 
In addition to the release of paper lanterns, hula performances, Hawaiian chants and Taiko drummers all contribute to a memorable evening.  
These demonstrations also recognize the marriage of cultures in Hawaiʻi. Early immigrants to the Islands brought not only their language and cuisine, but also holidays and traditions. As a result, there's a unique array of celebrations during the year that all are welcome to take part in. 
In Japan, Toro Nagashi is one of the most significant events in the country's calendar. Each August, thousands of lanterns are released into rivers. The ceremony honors ancestors as well as marks the end of Obon festivals, a Buddhist tradition that's also found throughout the Islands in the summer.  
Around the world, lanterns are commonly used in ceremonies to commemorate peace, hope and healing. Ceremonies like the Floating Lantern Festival transcend ethnic, cultural and religious barriers by bringing people together through a meaningful and memorable experience.  
On Oʻahu, the Shinnyo Lantern Floating Ceremony is one of the largest remembrance ceremonies in the country. In 2019, about 50,000 people came to Ala Moana Regional Park to release lanterns for their lost loved ones. The festival is held every Memorial Day, although the events were held virtually the previous three years.
While the Oʻahu event was online in 2022, the Floating Lantern Festival at Fairmont Orchid invites the entire community to participate in this beautiful festival together once again. It will be the first event since August 2019.  
Admission to the event is free and to release a lantern, there is a suggested donation of $20. All lanterns are collected following the release. 
For additional information, call North Hawaiʻi Hospice at (808) 885-7547.