Four fantastic places to watch the sun rise on Oahu
Set your alarm because you'll want to get up early for these.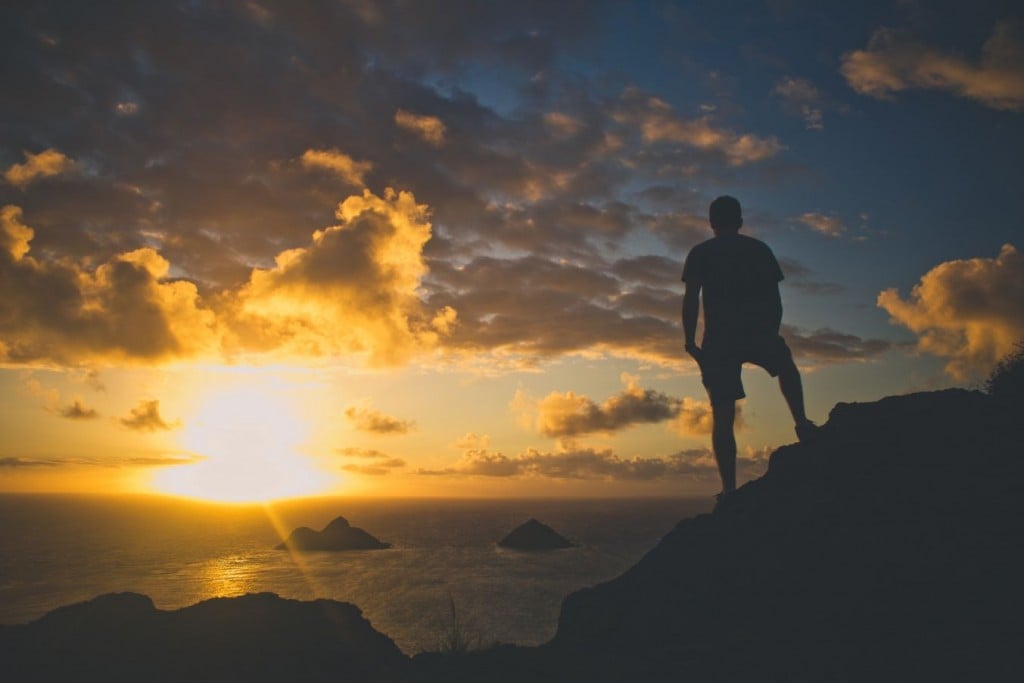 Watching the sun set is one of life's simple pleasures, especially here in the Islands, where the skies put on a Technicolor show as the sun slowly dips below the horizon.
But watching the sun rise is, perhaps more rewarding. It's the start to a new day, full of possibility, and unless you don't mind rising before dawn (or you never went to bed), you have to work a bit harder to catch a sunrise, making it all the more satisfying.
Kaiwa Ridge Trail
Better known as the Lanikai Pillboxes, the Kaiwa Ridge Trail is a short, easy hike that's incredibly scenic. During the day, especially on the weekends, it's popular with locals, visitors, keiki, dogs, you name it. At a moderate pace, it takes less than an hour to get to the top of the 1.6-mile trail that leads to two old military bunkers. From there, you can watch the sun rise, spilling light on Kailua, Lanikai and the Na Mokulua offshore islets. Bring a flashlight or headlamp to see the trail, as it will be dark on the way up.
Koko Crater Railway Trail
This sunrise comes with a workout. As the name implies, the trail leading up to the Koko Crater Railway Trail is lined with 1,048 railway ties. But it's worth it! At the top of this extinct volcanic cone, it won't be the steep climb taking your breath away, but the 360-degree views of East Oahu. As the sun comes up, you can spot Diamond Head, Hanauma Bay, Makapuu, the Koko Crater Botanical Garden and Honolulu. Even at that super early hour, you won't be the only one on the trail—popular for both the quad punishing exercise and the amazing vistas. Similar with the Lanikai Pillboxes hike, bring a flashlight or headlamp with you.
Sandy Beach Park
If hiking in the wee hours of the morning isn't your thing, then just roll out of bed, get in your car and drive to Sandy Beach Park. This expansive south shore beach is popular with skilled bodysurfers because of its massive shore breaks (even President Obama comes here). This beach park will also yield a peaceful sunrise. You can watch the sun come up from right on the beach, or head down the beach by the tide pools and take in nature as the waves come rolling in.
Makapuu Beach Park
Another stellar sunrise option is Makapuu Beach Park, about five minutes up the road from Sandy Beach Park. Take in the stunning views of Oahu's Windward coast and the nearby offshore islets, which are nesting sites for Hawaii's seabirds.
Now that you've been up for several hours, you deserve a proper breakfast. Then maybe a nap.