Get Hilo-Style Shave Ice at This Little Kailua Shop
Wilson Store opened last year, selling local snacks like crack seed and boiled peanuts.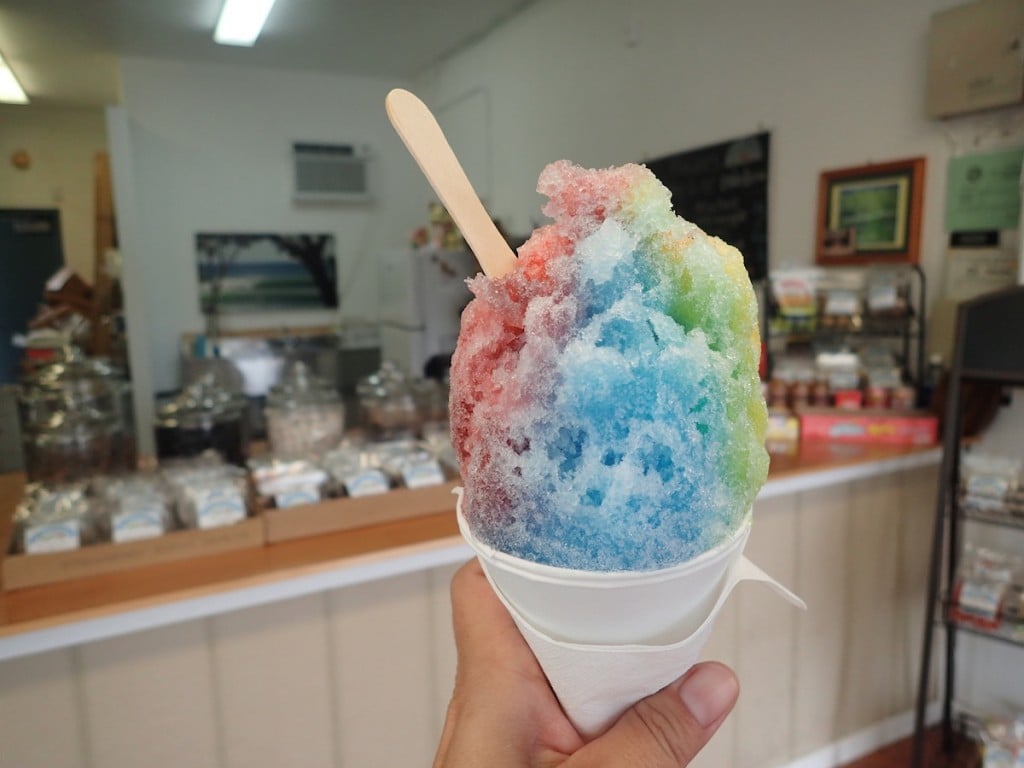 I spent my whole life in Hawaii—and I'm still not sure why Hilo calls shave ice "ice shave."
But folks on Hawaii Island do and they claim their ice shave is the best.
Let's back up here: Shave ice (not shaved ice) is a beloved frozen treat popular in the Islands. Similar to the snow cones you find on the Mainland, this perennial favorite traces its roots to 19th century immigrant Japanese plantation workers who enjoyed kakogori—finely shaved ice topped with sweet syrup—after a long day of work. While the basics—ice, syrup—are the same, the Hawaii version has evolved to include local flavors, sweet toppings and hidden surprises (like ice cream).
And there are no shortage of shave ice options, especially on Oahu.
Wilson Store, which opened last year in Kailua on Oahu, is related to the popular Wilson's By the Bay in Hilo. The latest owners, who bought and ran the shop from 1995 to 1998, moved back to Oahu and, in June 2018, decided to revist the shave ice business. They found a 570-square-foot space in Kailua that was once a chocolatier and converted it into a charming snack shop that specializes in local goodies, from boiled peanuts to li hing gummies.
Melissa Sato, who owns Wilson Store with her husband, makes many of the syrups from scratch, including strawberry, banana, lychee, pineapple and coconut. The regular size is $3, large is $4, and add-ons—sweetened condensed milk, azuki beans, ice cream—are 50 cents more. The ice is powdery soft and fine, able to soak up the sweet syrups. There's really nothing better on a hot summer day.
On Wednesdays and Fridays, Sato makes and sells boiled peanuts, another local favorite, for $5 for a 1-pound bag. She uses Valencia peanuts, which are generally smaller and sweeter than Virginia paenuts. Their thinner shells allow flavors in boiling water to get through the shell more easily. My husband, a boiled peanut aficionado, approved.
Sure, there are other shops in Kailua to grab shave ice—but housemade boiled peanuts? Vietnamese iced coffee? Old-fashioned root beer floats? Bags of crack seed? All in one place?
Yeah, we love this place.
20A Kainehe St., Kailua, Oahu, (808) 258-1324, @wilsonskailua