Google "Scenic Hawaii" gallery zooms in on must-see sites on six islands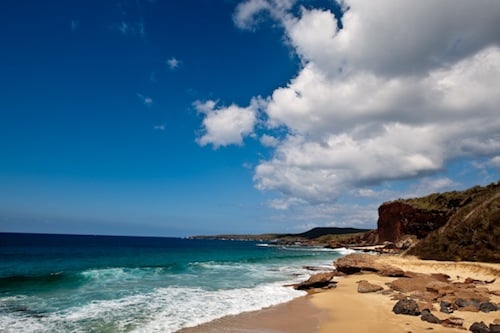 Google has added scores of interactive-panoramic images of popular Hawaii visitor attractions to its Google Street View gallery.
A post on Google's official blog notes that its expanded Street View of Scenic Hawaii, which now zooms in on everything from beach parks to volcanic lava fields and historic landmarks to shoreline resorts, aims to take viewers on a "virtual vacation to paradise."
We checked out the imagery, which covers six islands, and found it handy for exploring the visual layout of everything from walking paths edging Oahu beach parks, such as the south shore's Sans Souci (also known as Kaimana Beach), to a visitor outlook area near Kilauea volcano's Halemaumau crater in the Big Island's Hawaii Volcanoes National Park.
Google's Street View, which got under way five years ago, now features 360-degree virtual tours in 39 countries — at street-level and beyond. Viewing footage is gathered by way of high-tech cameras fitted to vehicles and pedicabs. A Street View Trike, which leaves the street to snap shots along the strolling grounds of attractions, such as Pearl Harbor's World War II Valor in the Pacific National Monument, started pedaling around Hawaii about three years ago.
Here are some Scenic Hawaii highlights: (Oahu) Waikiki Beach, Waimea Bay and Iolani Palace; (Maui) oceanfront resorts in Kaanapali and the Road to Hana; (Big Island) Hawaii Volcanoes National Park and Mauna Kea; (Kauai) Waimea Canyon, Hanalei and Poipu; (Molokai) coastline; and (Lanai) Hulopoe Bay.
For a complete list of Hawaii Street View locations, click here.