Great Under-the-Radar Breakfasts on Maui
From hole-in-the-wall eateries to no-frill diners, often the tastiest spots require venturing on the road less traveled.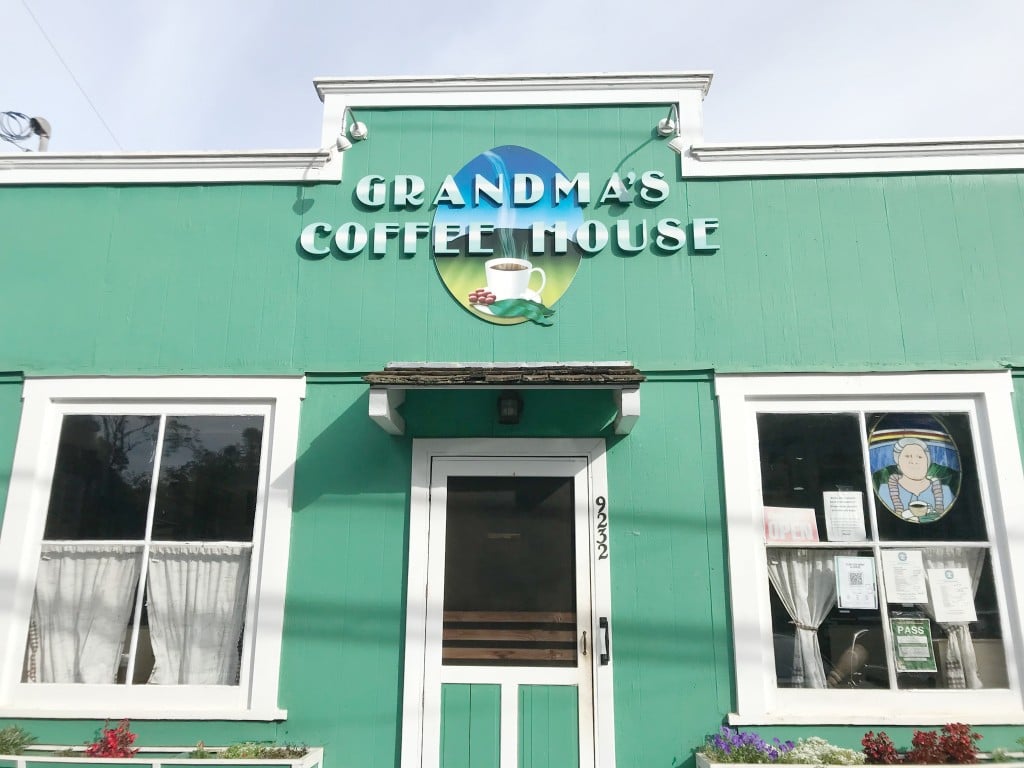 While brunch is the latest craze, breakfast remains the most important meal of the day. And on Maui, it's the mom-and-pop restaurants and hidden gems that serve some of the best breakfast plates on the island that will keep you fueled all day. From omelets stuffed with local ingredients to pastries made by hand, these five restaurants on your breakfast need to be in your breakfast bucket list.  
1. Grandma's Coffee House
Walking into Grandma's Coffee House in Kula feels like a step into a cozy home. Sitting high on the slopes of Haleakalā, you can find the family-owned eatery in a quaint teal building with a clean white trim beside the Henry Fong General Store. The pair of businesses serve as outposts for upper Kula and reflect life from a previous era. Inside Grandma's Coffee House, guests order from a chalkboard menu, eat at rustic tables and can even find a century-old coffee grinder. Diners can also sit on the lānai, an idyllic spot to sip coffee, enjoy the cool Kula breeze and take in panoramic views of the Valley Isle. And Grandma's menu is filled with comforting breakfast dishes that you can imagine eating at a grandparent's home, as well as the large portions. From the chili cheese omelet to the meatloaf loco moco or the coconut-crusted French toast, which is made with sweet bread from Punaluʻu Bake Shop, diners can find local breakfast plates that will leave them seriously satisfied.  
9232 Kula Highway, Kula, (808) 872-2140 
2. Tasty Crust
View this post on Instagram
Home to "World Famous Pancakes," Tasty Crust is a third generation-owned Wailuku establishment, just a short walk from the town's busy Main Street. Along with its fluffy pancakes, the no-frills diner whips up American-style breakfast classics all day, as well as local favorites including Portuguese sausage, hamburger steak and saimin. The neighborhood diner opened in 1942 and quickly became a casual place for friends to gather. Decades later, not much has changed, including the regular customers, vinyl bar stools, tried-and-true menu and hard-to-beat prices. For $8.75, the breakfast special includes two slices of bacon, Spam, two maple-flavored pork links, two large eggs and one scoop of rice. If you're craving a nostalgic diner experience, you can find a comforting combination of home-cooked classics and island favorites at Tasty Crust. 
1770 Mills St., Wailuku, (808) 244-0845, tastycrustrestaurant.com 
3. Freshies Maui
View this post on Instagram
Tucked away at the top of Baldwin Avenue in Makawao, Freshies Maui is a peaceful spot with seating in a quiet outdoor courtyard. Incorporating local, organic ingredients into its dishes, the restaurant warrants the name. From tofu breakfast scramble with fresh kale and bok choy to biscuits and gravy, there's something on the menu that will please every eater—including vegans. While the biscuits and gravy can be prepared meatless, there's also sweeter options like a chia-coconut yogurt parfait or granola bowls. And as an ode to Makawao's cowboy history, the paniolo (cowboy) breakfast is a hearty plate of organic eggs prepared to your liking with toast and coffee, and a choice of rice, pinto beans, greens or red potatoes. This Upcountry gem offers fresh and nourishing fare that will keep you fueled with energy all day.  
3620 Baldwin Ave., Makawao, (808) 868-2350, freshiesmaui.com 
4. Baked on Maui
View this post on Instagram
Right off Hāna Highway, Baked on Maui is a neighborhood bakery and restaurant in rainy Haʻikū. The family-owned eatery is a North Shore favorite for melt-in-your-mouth cinnamon rolls, house-made bagels and substantial breakfast. From coffee cake to chocolate croissants, the pastries are baked before sunrise every morning and make decadent appetizers before diving into a hearty breakfast. At Baked on Maui you can find classic as well as more creative omelets, larger-than-your-mouth breakfast sandwiches, eggs Benedict on house-made bread, and sweeter options such as a fully loaded waffle. Important tip: Come hungry.  
375 W. Kuiaha Road, #37, Haʻikū, (808) 575-7836, bakedonmaui.com 
5. Sunrise Café
Located on Lahaina's bustling Front Street, Sunrise Café is a stark opposite to the neighboring oceanfront restaurants. Like many of Maui's most beloved businesses, the eatery is family-owned and operates in true island fashion. The mom-and-pop restaurant has a laid-back atmosphere with hearty home-cooked fare and its cash only. For breakfast, the loco moco comes with a perfectly cooked hamburger patty, the eggs Benedict is smothered with creamy hollandaise and the breakfast potatoes are greasy and crisp—exactly how you want. It feels like eating in a family home rather than a busy restaurant at Sunrise Café.  
693 Front St., Lahaina, (808) 661-8558