Growing a community garden in Makiki
This garden in the city provides more than just homegrown food.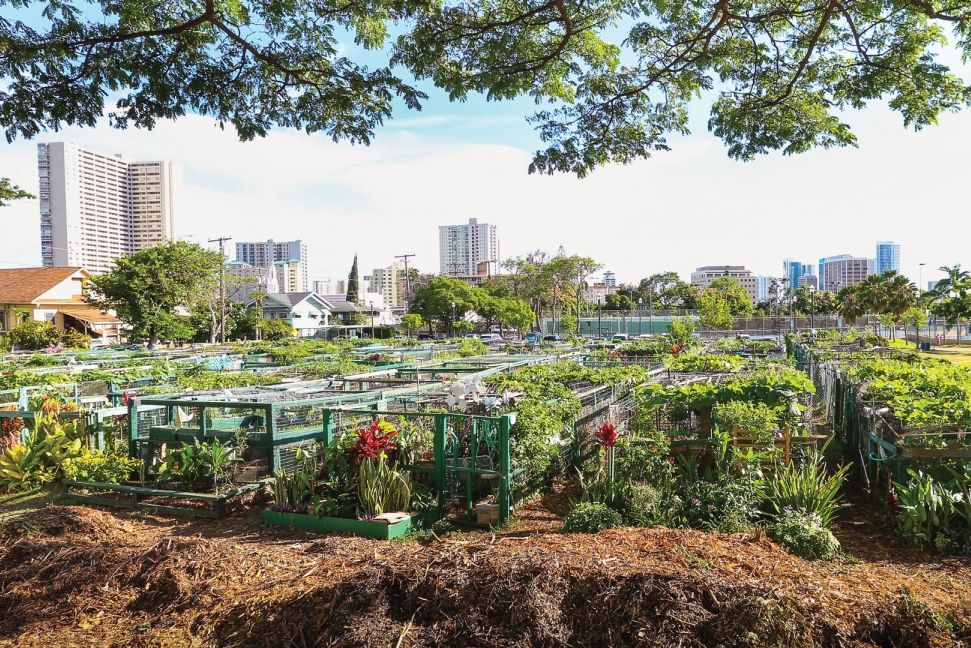 Stephanie Lake loves her Makiki condo — the convenience to town, the amenities, etc. — but she couldn't shake the feeling that something was missing. "Living in a condo, we utilize every square foot, but, unfortunately, a garden in our space just wasn't a priority," says Lake.
Then, one day, while volunteering at the nearby library, Lake discovered the Makiki Community Garden. "I thought it would be great to get my hands back in some dirt," says Lake. "Not only does it allow you to grow your own food, but we have met many neighbors and utilize our park more. After gardening, we go to the playground or the library. We tend to see the same people and strike up conversations. It's wonderful."
Since she was a child, gardening has always been an important part of Lake's life. "I grew up in Puna on Hawaii Island," she says. "My parents were always gardening and landscaping the yard on weekends, so that was usually the thing to do."