Halepuna Waikiki by Halekulani Now Accepting Reservations
This new luxury boutique hotel gives its guests an unobstructed view of Waikiki, and then some.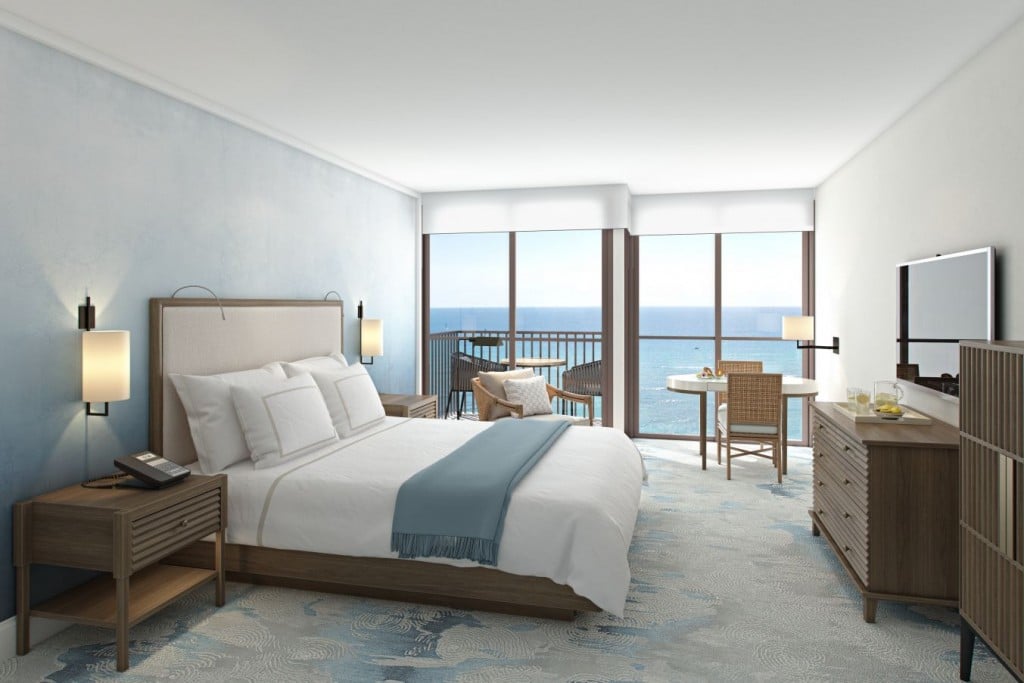 If you're planning on staying in Waikiki in the winter, think about making an early reservation at the Halepuna Waikiki by Halekulani. A fresh face on the Waikiki block, this luxury boutique hotel in the former Waikiki Parc location is set to open on October 25, 2019, across the street from the Halekulani Hotel, and is now accepting reservation for that date onward on its website.
The residence will feature 284 guest rooms, with rates ranging from $350 to $1,100 a night. The standard rooms are located on the 8th floor and up. This means those not looking to spend too much can still get a birds-eye view of Waikiki and its ever-bustling landscape. Of course, more extravagant (and expensive) options are also available for those with cash to spare. The Halepuna Waikiki by Halekulani's suites are located on the hotel's highest floors—22 and 23—and give guests a spectacular view of the Grand Pacific.
The hotel is also opening the Halekulani Bakery & Restaurant, a full-service all-day dining room which will serve locally inspired meals in a casual setting. The bakery section looks to be a one-stop-shop for pastries, cakes and artisan bread.
And let's not forget the infinity pool and sun deck, which will be located on the property's 8th floor. For those of you who actually want to work out on your vacation, a fitness studio will also be available to guests, featuring state of the art fitness machines by TechnoGym.
For more information, or to make a reservation, visit Halepuna Waikiki's website here or call (808) 921-7272.