Hapa kicks off national tour on Maui this weekend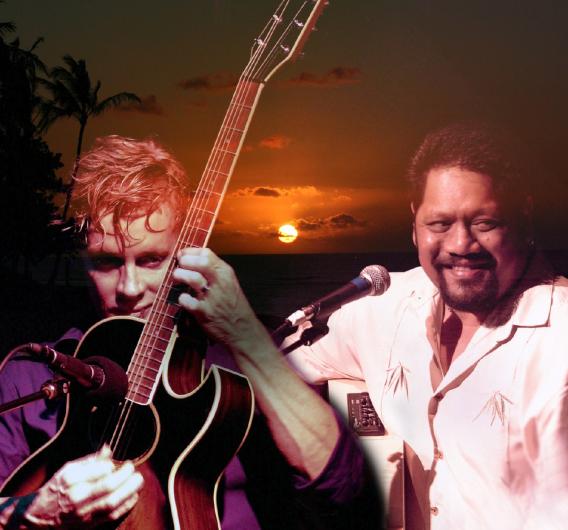 On Maui? Want to end your February on a high note? How about some Hapa?
The Grammy-nominated Hawaiian music duo kicks off a national tour at the Maui Arts & Cultural Center (MACC) this Friday, February 27. Musicians Eric Gilliom and Ernie Cruz Jr. will join Hapa. For more information, call (808) 242-SHOW, or click here.
Hapa then jets east for shows in Maryland and Virginia, returning home via the West Coast, playing several spots in California, Oregon and Washington. For a complete tour schedule, click here.
Not familiar with Hapa? Led by the assured vocals of Nathan Aweau and anchored by guitarist Barry Flanagan's steady rhythms, Hapa's music stands out among contemporary Hawaiian artists.
Hapa's eponymous debut CD was released in 1993 and swept the 1994 Na Hoku Hanohano Awards. The album went on to become the biggest selling CD by a group or duo in the history of recorded Hawaiian music. Hapa's 2005 effort, Maui, also went on to score big at the Na Hoku awards, taking several honors including Album of the Year.
Click here to sample some of Hapa's music for yourself, courtesy of online music service Rhapsody.
If you're on Oahu, you can usually find Nathan Aweau performing every Friday at Chai's Island Bistro in downtown Honolulu's Aloha Tower Marketplace. When he's not on tour, of course.
While you're at it, take a listen to Aweau's excellent 2008 solo CD, Kaneohe. HAWAII Magazine online editor Derek Paiva ranked it one of the five best Hawaiian music albums of last year.