Happy Chinese New Year!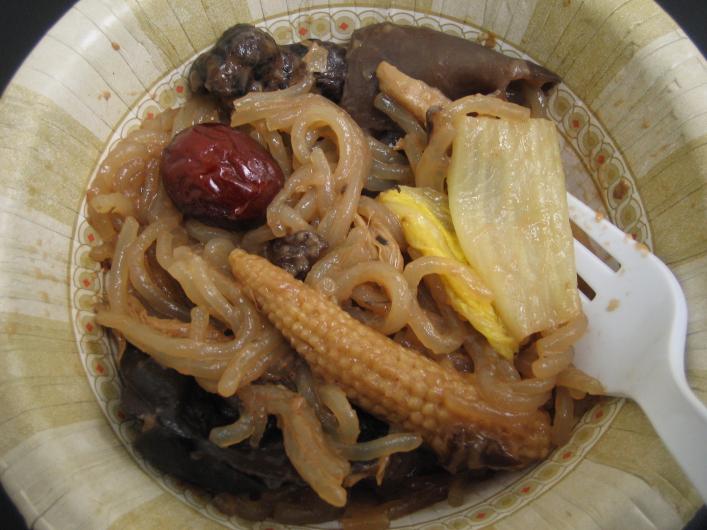 Gung Hee Fat Choy! Be happy and prosperous!

Today is the first day of the Chinese year 4705.

Many of the community celebrations—lion dances, lighting firecrackers, giving of lai see (money offerings)—that go along with this most important of Chinese holidays happened last weekend. But today's second new moon after the winter solstice marks the actual start of Chinese New Year, and its two weeks of family reunions, serious feasting and honoring of elders and ancestors.

In Hawaii, two dishes traditionally eaten today are nien-gao and jai.

Nien-gao is a new year's cake made of sweet rice flour and brown sugar, steamed into a sticky pudding. According to Joan Namkoong's book Family Traditions in Hawaii, the rice's stickiness symbolizes the bonds of family, the cake's round shape the reunion of family, and sugar the sweetness of life.

Taking an animal's life and eating meat on the first day of the year is discouraged. So the vegetarian dish jai—also known as Monk's food—is popular at restaurants all day.

We haven't had our nien-gao or jai yet today—just some sweet Chinese candies (pictured above) generously given to us this morning by HAWAII Magazine account executive Caryn Yu.

So guess what we're having for lunch?