Have Aloha Will Travel EP78: Talk Story with Hawaiʻi Chef Keaka Lee
After earning his culinary chops in Honolulu and New York local chef Keaka Lee opened his own eatery right in Kahala, Kapa Hale.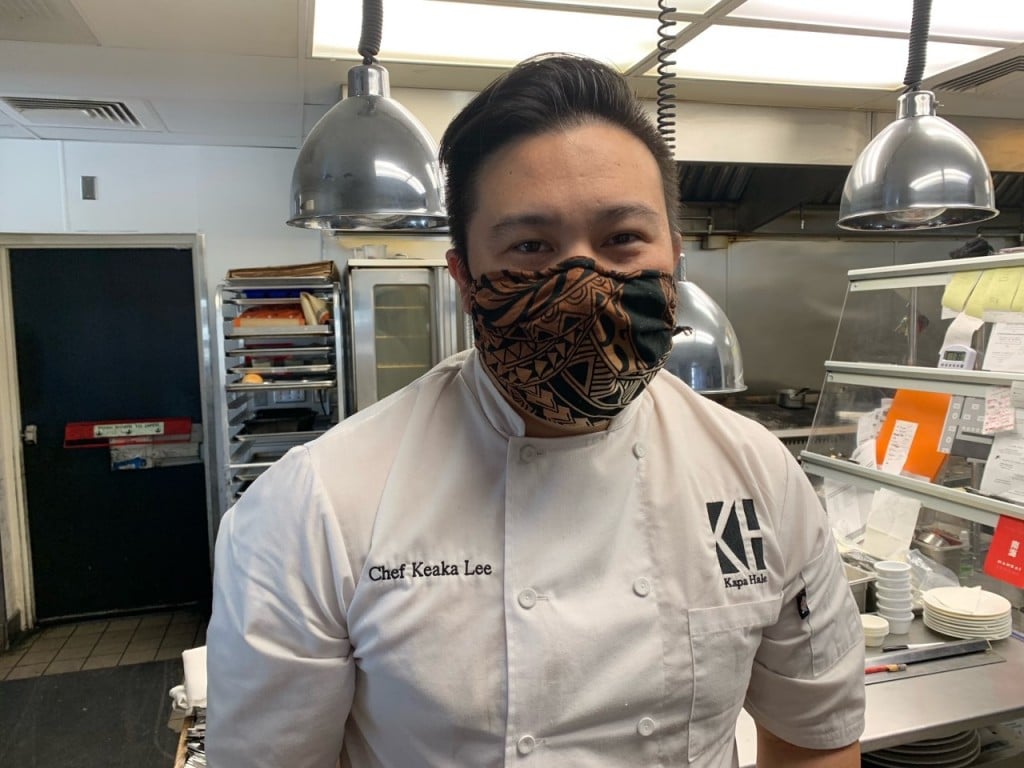 The last few years for local chef Keaka Lee have been a wild ride. Opening his first restaurant—Kapa Hale in 2020—right in Kaimukī was a dream for him, and with the birth of his first child just around the corner, it was already looking to be an eventful year. Then COVID hit and threw everything into a spiral.
Now, Kapa Hale has grown into a local favorite and is seen as one of the most exciting new restaurants in Hawaiʻi. Using local ingredients and changing his menu based on what is available here in the Islands, Lee has captured the minds—and stomachs—of many Oʻahu residents and visitors.
So join Kevin, Taylon and Grace as they sit down with Lee and talk story about his journey. Fair warning, you might not want to listen to this on an empty stomach.
Got questions or comments for us? You can email us at media@hawaiimagazine.com. Follow us on social media @hawaiimagazine, and be sure to subscribe to our channel on SoundCloud, iTunes or Spotify. Also, be sure to check out our Shopify for HAWAIʻI Magazine products.