Have Aloha Will Travel EP96: It's Shopping Season!
Mana Up co-founder Meli James and local entrepreneur Alana Penaroza join the show to spotlight up-and-coming businesses in Hawaiʻi. As the holidays approach, there's no better time to shop local.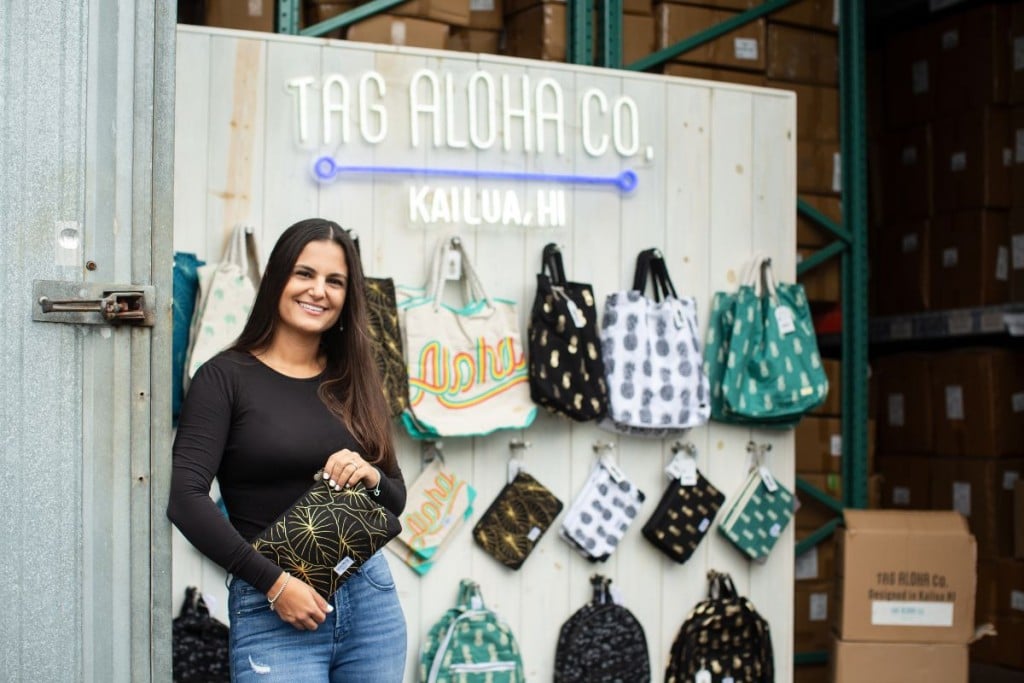 Across the Islands, local entrepreneurs are crafting creative specialty products that are inspired by the beauty and natural resources found here in Hawaiʻi. As the holiday season approaches, there's no better time to learn about these exceptional businesses and shop locally for one-of-a-kind gifts.
On episode 96 of the "Have Aloha Will Travel Podcast," Catherine Toth Fox and Grace Maeda welcome Meli James back to the show. The Mana Up co-founder made her first appearance in episode 29. Her company provides an extensive mentorship program to local businesses looking to develop their stories and products. From organic beauty and beach apparel to locally crafted food and cocktail mixes, you can find an incredible variety of businesses that have graduated through the Mana Up program—many of which you know and love.
And this episode comes right at the heels of Mana Up's annual showcase. After two virtual events, the showcase was back in-person this year and also featured a virtual component. The in-person marketplace was at Bloomingdale's at Ala Moana Center where guests could shop the unique products of more than 40 Hawaiʻi businesses.
You can still shop for products from these local entrepreneurs at Mana Up's online store, at the Royal Hawaiian Center in Waikīkī or at its two pop-up shops on Hawaiʻi Island. We even teamed up with Mana Up to create a sweet and savory box of our favorite products which will make a great gift.
In addition to James, we welcome local businesswoman and recent graduate from Mana Up, Alana Penaroza. With her husband, Kainoa, and their friend AJ White, Alana co-founded Tag Aloha Co. Together, they have built a lifestyle brand that offers adorable bags, lovely pareos and cozy pillows. Behind the company's products, like the Queens of Waikīkī print, there are stories reflective of life in the Islands. The company is also Hawaiʻi's first Fairtrade Certified business.
So join the crew and their guests to learn more about local businesses and for terrific gift ideas this upcoming holiday season.
Got questions or comments for us? You can email us at media@hawaiimagazine.com. Follow us on social media @hawaiimagazine, and be sure to subscribe to our channel on SoundCloud, iTunes or Spotify. Also, be sure to check out our Shopify for HAWAIʻI Magazine products.