Hawaii beach is no. 1 on Dr. Beach's best list. So why are we upset?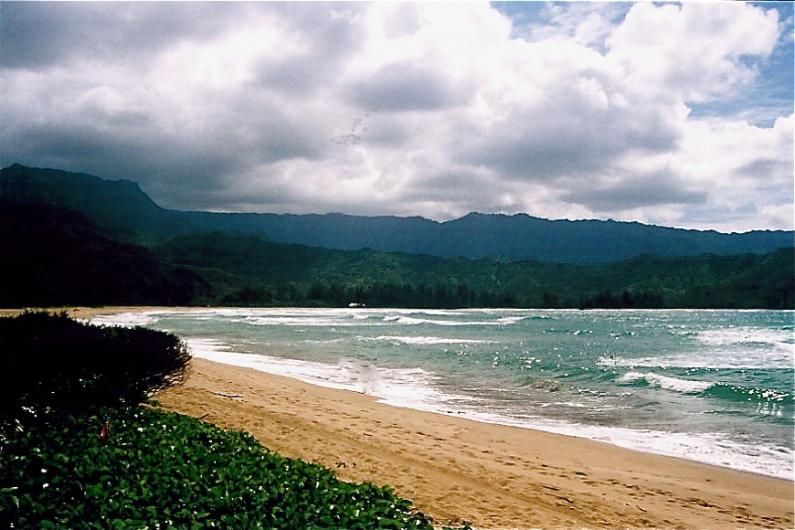 For the second year in a row, two Hawaii beaches made Dr. Steven P. Leatherman's—a.k.a. Dr. Beach's—list of America's Best Beaches. And one of them is no. 1: Hanalei Beach on the north shore of Kauai, which moves up from no. 2 last year.
Hamoa Beach, on Maui's lush and remote east side near Hana, moves up to no. 5; it was no. 7 in 2008.
Good national publicity for Hawaii and two of its best beaches? Yes.
Another list in a collection of increasingly flawed Dr. Beach rankings? Oh, yes.
Here's why we're not completely buying the doc's diagnosis:
Dig deep into Dr. Beach's research methodology and you'll find that once a beach claims the list's no. 1 spot, it is excluded from all future lists. With Hanalei Beach now at the top, Hawaii has taken the no. 1 spot on Dr. Beach's list 12 times in the list's 18-year-history:
• 2006: Fleming Beach Park (Maui)
• 2004: Hanauma Bay (Oahu)
• 2003: Kaanapali Beach (Maui)
• 2001: Poipu Beach Park (Kauai)
• 2000: Mauna Kea Beach (Big Island)
• 1999 Wailea Beach (Maui)
• 1998 Kailua Beach Park (Oahu)
• 1997 Hulopoe, Hawaii (Lanai)
• 1996 Lanikai Beach (Oahu)
• 1993 Hapuna (Big Island)
• 1991 Kapalua Bay Beach (Maui)
All are fine Hawaii beaches worthy of the top spot.
But because they made the top spot, each is now ineligible for inclusion on future Dr. Beach lists.
The result of these exclusions, of course, is an annual America's Best Beaches list that grows more irrelevant and inaccurate with each passing year.
Hanalei and Hamoa were the only two Hawaii beaches included on Dr. Beach's Top 10 list last year, as well. Does that mean the doc's running out of Hawaii beaches eligible for the list? Will Hamoa be the only Hawaii beach on the 2010 list?
We're happy Hanalei was recognized as one of the best beaches in the U.S.—its two-mile crescent of white sand cradling Hanalei Bay is truly one of the most beautiful in the state.
Still, we think the tide is quickly going out on Dr. Beach's America's Best Beaches list. What's your opinion?