Hawaii big wave surfer aims to bring manmade wave parks to Hawaii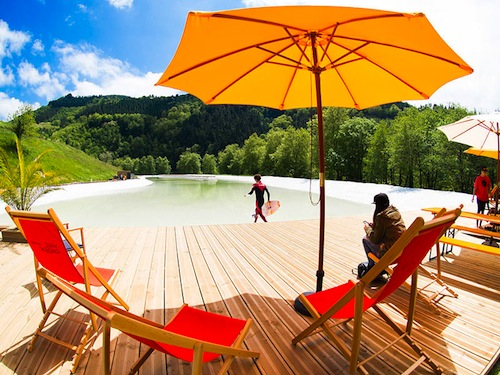 It may seem odd to have a manmade wave park in Hawaii, where our coastlines teem with real, nature-generated surf breaks.
But if you're a surfer, imagine riding perfect point-break waves anytime, any day, with no crowds, no reef and no sharks. That's the beauty of surf parks.
It's also a surf scenario a new Oahu-based company, in a venture announced yesterday, hopes to bring to the birthplace of modern surfing.
Honokea Surf Parks is a partnership between big-wave surfer and noted waterman Brian Keaulana and business partner Kenan J. Knieriem Jr. The company is the first to secure the U.S. rights to the Wavegarden artificial wave-generating technology patented by Spain-based Instant Sport S.L. Wavegarden's parks aim to offer both high-performance waves for expert riders and smaller waves manageable for beginners and novices.
It's that kind of wave range that could make Wavegarden surf parks appealing in a surfer paradise like Hawaii, where despite ample natural waves, some may not feel comfortable with dangers associated with the water sport.
The idea behind Wavegarden is building surfing lagoons, scalable in size, that generate waves catering to different skill levels. These are perfect waves, unaffected by weather conditions, in a controlled and safe environment.
According to Honokea's website, Wavegarden's sole full-scale artificial wave pool thus far, built in Spain's Basque County (and pictured on this page), generates perfectly formed tubing waves that break for more than 720 feet without losing power or shape, making them the longest man-made surfing waves in the world.
Said Keaulana in a statement, "There is a certain happiness associated with a great surf session. We want to share that feeling and experience while remaining true to Hawaiian surf culture."
Honokea is pursuing surf park projects in Hawaii and California. The company has yet to release an estimated date for its first Hawaii wave park.
Check out this video of Wavegarden's manmade wave pool in Spain:
Wavegarden 2.0 – June 2013 from wavegarden on Vimeo.