Hawaii Children's Action Network
To build a unified voice for Hawai'i's children, ensuring that all keiki are healthy, safe and ready to learn.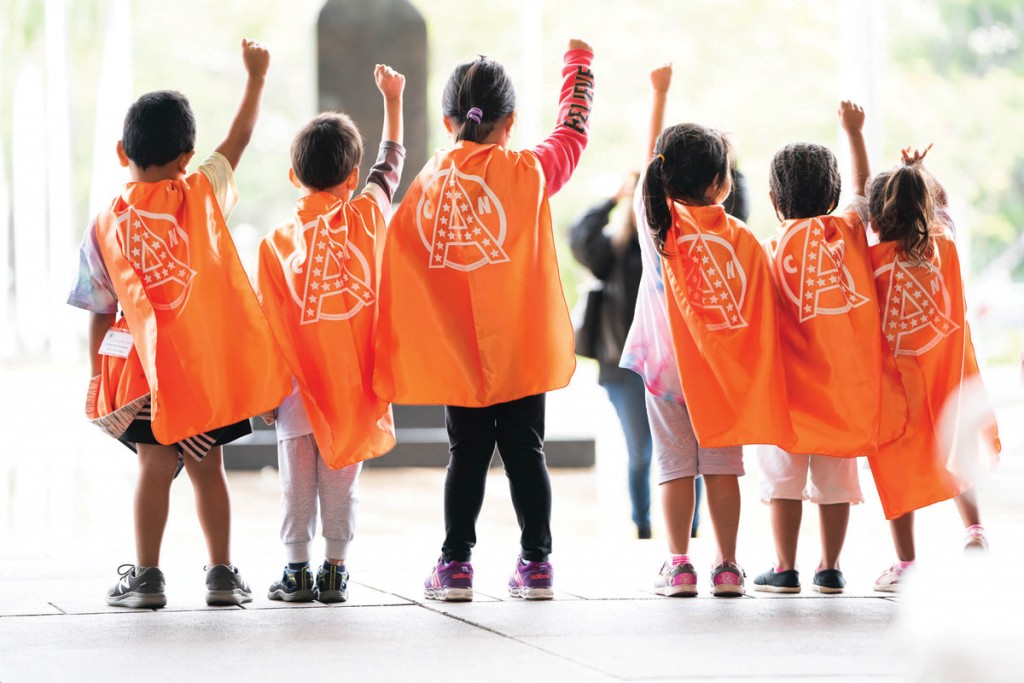 MISSION
Hale Kipa provides opportunities and environments that strengthen and encourage youth, their families and communities to actualize their potential and social responsibility.
KEY SERVICES PROVIDED
Founded in 1997, Hawai'i Children's Action Network is creating a grassroots movement to fight for our keiki. The overall well-being of Hawai'i's children ranks 24th in the nation. HCAN strives to give every child a chance to realize their full potential by:
Advocating for smart policies and investments that address
the root causes of poverty and inequity
Building and strengthening coalitions among
community stakeholders
Training and mobilizing community advocates
Developing and analyzing data and research
Creating strategic partnerships with businesses and
philanthropic organizations
EVENTS AND OPPORTUNITIES
Our grassroots movement depends on superheroes like you. Invest in Hawai'i's children by donating online or through Aloha United Way (#72440), volunteering, or joining our coalitions.
Visit www.hawaii-can.org for the latest opportunities. Mahalo!
LEADERSHIP
Deborah Zsyman, Executive Director
and Board Vice President

Board of Directors
Erica Yamauchi, President
Dean Wong, Vice President
Tracy Nakashima, Treasurer
David Randall, Secretary
David Gaudi Jr.
Ryan Gomes
Travis Hong, M.D.
Nick Kacprowski
David Okumura
Cathy Ross
Sione Thompson
Daphne Tong-Pave
Advisory Council
Former State Sen. Susie Chun Oakland
Dee Jay Mailer
Jeff Watanabe
Lynn Watanabe
Senior Leadership
Kathleen Algire, Director of Public Policy and Research
Ryan Catalani, Director of Advancement
Laura Nevitt, Director of Community Engagement and Training
P: 808-531-5502
www.hawaii-can.org
Facebook: @hcan.hi
Twitter & Instagram: @hcan_hi