Hawaii Cocktail Week celebrates evolution of bar mix-master artistry in the mid-Pacific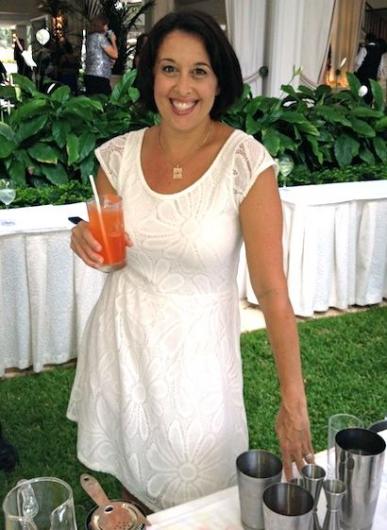 Hawaii Cocktail Week & The Pacific Sessions 2013 — a celebration of the cocktail as its evolution in the Pacific — is slated to get under way on tomorrow in Honolulu and elsewhere on Oahu.
More than 30 officials events, ranging from tasting sessions and pairing dinners to workshops, seminars and elaborately themed "Signature Events," will be held at various restaurant and nightclub venues.
Among the featured Hawaii-based bartenders: Dave Newman (Pint + Jigger), Kyle Reutner (Hawaii Bitters Company), Dave Power (Feral Pig, on Kauai), and Justin Park (Manifest). In August, Park bragging rights to "World's Best Mai Tai," at the fourth annual Don the Beachcomber Mai Tail Festival at the Royal Kona Resort in Kailua-Kona.
Among the participating renowned bar mix-masters from the Mainland and elsewhere (Japan and Australia) is Julie Reiner (pictured, right), who was raised in Hawaii. Over the last decade, as co-owner and beverage director of the Flatiron Lounge in New York City, Reiner has drawn inspiration from the Islands by utilizing the freshest fruits and premier quality spices and spirits available in her original cocktails. The beverage program at her latest venture, Brooklyn's Clover Club, focuses on classics and green market ingredients.
To check out the lineup of Hawaii Cocktail Week events and ticket rates, click here. Note: Most of the week's events have a limited capacity. Event types include: Late Night Bites ($15), Tasting Rooms ($20), Bar Showcases ($25), Workshops and Seminars ($35), Pairing Tables ($45 to $75), and Signature Events ($30 to $100). All events are strictly for the age-21-and-older crowd.