Hawaiʻi Will Drop Indoor Mask Requirements on March 25
The statewide indoor mask mandate will expire at 11:59 p.m. on March 25 along with the Safe Travels program.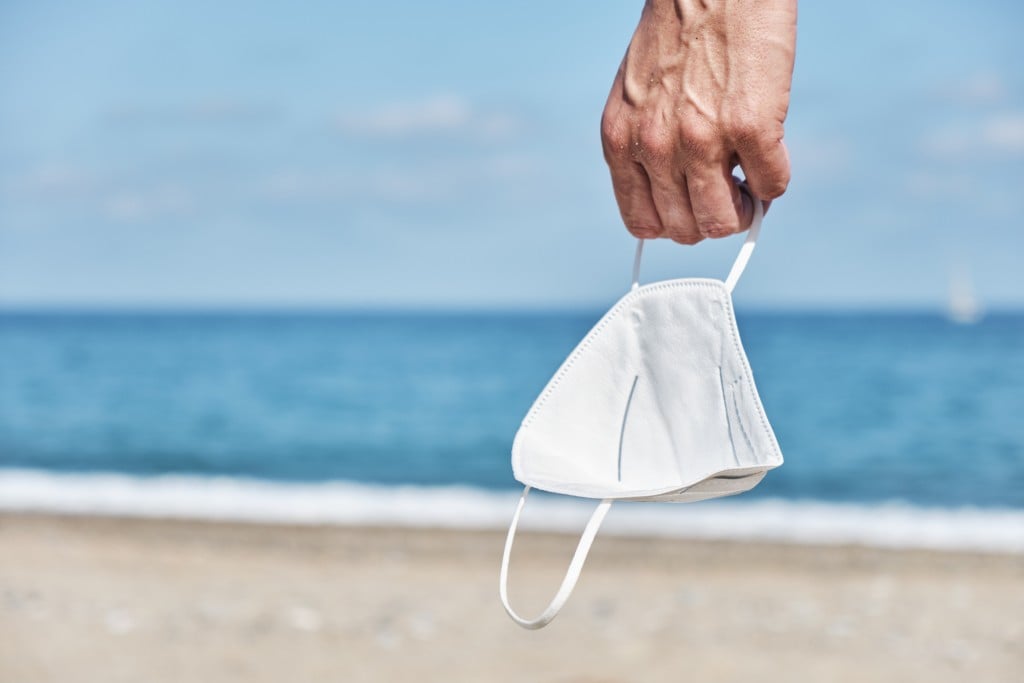 On March 8, Hawaiʻi became the 50th state to announce it will drop its indoor mask requirement. Gov. David Ige announced the indoor mask mandate will expire with the current COVID-19 emergency proclamation  at 11:59 p.m on March 25.
"Together, we have reduced COVID-19 in Hawai'i to the point where most of us will be safe without masks indoors," Ige said in a statement. "Right now, hospitalizations are trending down. Case counts are falling. We are better at treating people who are infected. And the CDC has rated the state's COVID-19 community level as 'low.'" 
The mandate was the last major Covid restriction in Hawaiʻi. In recent weeks, counties throughout the Islands revoked their Covid policies, which prompted the governor to announce domestic travel restrictions also expire on March 25. 
Hawaiʻi is the last state in the nation with an indoor mask mandate still in place. It's been nearly two years since the state instituted its first mask mandate in April 2020, which for months required masks both indoors and outdoors.  
However, Ige stressed that if Covid numbers surge once again, he is prepared to reinstitute the mask policy. And with the governor's announcement, state Health Department officials made it clear that masks will not be completely abolished either. It is most likely that masks will still be required indoors in public schools, hospitals, correctional facilities and city buses.  
While Covid cases have dramatically declined in the state, the Department of Health continues to recommend that those who are immunocompromised consider wearing masks indoors for protection. The officials also recommended wearing masks in crowded, public settings.  
"We have been tracking the data and studying trends for weeks and support this move," said state health director Dr. Elizabeth Char. "Masks are still an important tool in preventing transmission of COVID-19. We strongly recommend people over age 65, people with compromised immune systems, people who aren't vaccinated, and those who care for people at risk of severe illness still wear masks indoors. This is especially important in crowded settings." 
An important note for travelers: Masks remain required at airports and on airplanes.  
On a federal level, there is still a mask mandate requiring face coverings on planes, trains and other public transportation, which is in effect until at least March 18. It is unclear if the mandate will be extended.