Hawaii eats gau for Chinese New Year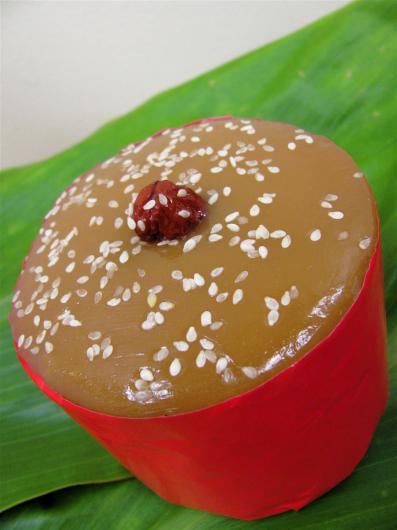 As we welcome in the Year of the Ox, many people want to ensure their good luck and prosperity by eating the proper Chinese dishes.
The special foods often consumed on the first day of the lunar calendar include jai (vegetarian monk's food), uncut noodles, mandarin oranges, tangerines and dried fruit. But for good luck, the most popular food is a traditional Chinese steamed pudding called gau.
This sweet, sticky rice pudding is made out of brown sugar and glutinous rice flour, often wrapped in ti leaves and steamed for hours. These days, it's sometimes microwaved. It's sticky, like family bonds are supposed to be. It's topped with sesame seeds, a symbol of fertility, and a Chinese red date for good luck.
OK, so maybe jai and gau aren't on your menu. You can always wear red clothing (the color symbolizing happiness) or feed the lion dancers a lai see, or simply a few dollar bills like this woman shown in the video below at the Fort Street Mall farmers market in downtown Honolulu.