Hawaii Five-0 returns to Waikiki beach to launch fourth season, Sept. 26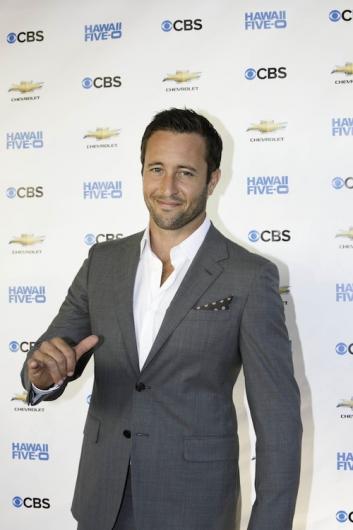 Sand. Sea. Steve McGarrett.
The cast and crew of Hawaii Five-0, which moves to CBS's Friday night program schedule this week, will return to the sands of Waikiki to kick off its fourth season with a post-sunset screening event, Thurs., Sept. 26, at Queen's Beach.
CBS has premiered the first episode of each season, before broadcast, on a 30-foot beachfront outdoor screen since the Oahu-based crime drama's launch in fall 2010, attracting thousands of fans each time out to see the cast in person. The events are free and open to the public—all you have to do is show up early to get the best spots on the sand to view the big screen and red carpet arrivals.
Expected to attend this year's premiere event are Five-0 castmembers Alex O'Loughlin (Lt. Commander Steve McGarrett), Daniel Dae Kim (Det. Lt. Chin Ho Kelly), Michelle Borth (Catherine Rollins) and Masi Oka (Dr. Max Bergman). The premiere event will finish with a live performance by the Jonas Brothers. (JoBro Nick Jonas is guest starring on the show this season.)
Cast and VIPs should begin arriving around 6 p.m., with the program and season premiere starting at 7 p.m. The Jonas Brothers will perform live immediately following the premiere.
The first episode of Five-0's fourth season will be broadcast the following evening (Sept. 27) on CBS.