"Hawaii Five-O" hana hou! New series reboot picked up for CBS fall schedule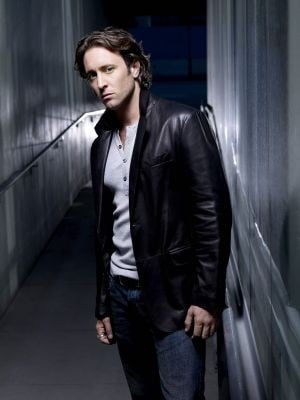 It's looking like a hana hou for Five-O.
Entertainment industry trade papers The Hollywood Reporter and Variety are reporting today that CBS has picked up a redux of the classic Hawaii crime drama series Hawaii Five-O for the network's fall season. An official announcement from the network is expected on Wednesday.
Plans for a new version of Five-O were first announced last October, with CSI: New York executive producer Peter Lenkov and Fringe co-creators/executive producers Alex Kurtzman and Roberto Orci spearheading the production. A pilot episode for the new series was filmed on Oahu in March with at least four of the classic series' iconic lead characters back on the streets of Honolulu.
Australian actor Alex O'Loughlin (Moonlight) nabbed the plum lead role of Det. Steve McGarrett, originally played to square-jawed perfection by the late Jack Lord. Also cast as revived lead characters: Scott Caan as Det. Danny "Danno" Williams (originally played by James McArthur), Lost's Daniel Dae Kim as Det. Chin Ho Kelly (originally played by Honolulu actor Kam Fong) and Grace Park (Battlestar Galactica) as a female version of Det. Kono Kalakaua (originally played by native Hawaiian actor Zulu).
Rounding out the Five-O cast of new characters is Jean Smart (Samantha Who?) as fictional Hawaii Gov. Pat Jameson, Taryn Manning as Mary Ann McGarrett (Det. Steve's sister) and James Marsters (Buffy the Vampire Slayer) as an as-yet unnamed Five-O unit nemesis.
In recent weeks, a number of Hollywood trade publications had been calling the new Hawaii Five-O a guaranteed lock for a slot on the CBS fall schedule. Media buzz was that the finished pilot had seriously impressed CBS network executives.
In an interview with TV Guide earlier this month, O'Loughlin (pictured above, in a Moonlight publicity shot) said that he was also pleased with the pilot. "One of our main priorities is maintaining the integrity of Hawaii Five-O. We pay homage to the old series, but it is a new, contemporary remake of an old classic," said O'Loughlin. "I hope fans really like it. … The show has a lot going for it."
Daniel Dae Kim worked on the Five-O pilot between filming death scenes for his character Jin Soo-Kwan on that other extremely popular and long-running Hawaii-filmed series, Lost. The series' sixth and final season ends on Sunday with a 2 ½ hour season finale on ABC.
The original Hawaii Five-O's 278 episodes were filmed almost entirely in Hawaii during its 1968 to 1980 run. The crime drama was one of the longest-running programs in TV history, surpassed only by NBC's recently cancelled legal drama Law & Order. Repeats remain popular in syndication around the world and on the Web.
CBS is expected to officially announce its fall 2010 primetime schedule on Wednesday.
UPDATE, 5/19/2010: CBS has announced that "Hawaii Five-O" will air on Mondays this fall, at 10 p.m. (East Coast/West Coast), 9 p.m. (Hawaii). Here's a teaser trailer:
Photo of Alex O'Loughlin: CBS