HAWAIʻI in the Kitchen: Aloha 2021
Spice up your Superbowl with this Hawaiʻi-inspired cocktail.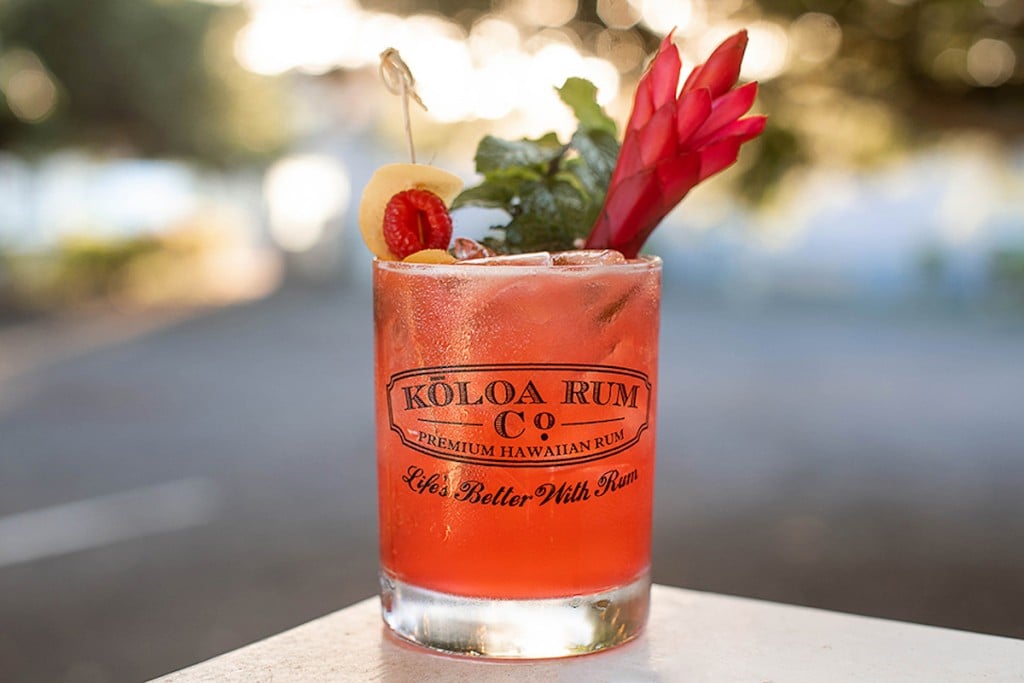 We may not be gathering for this weekend's Super Bowl, but that doesn't mean you have to keep the party bland.
Do double-duty with Aloha Spice Co.'s Guava Lime Smoked Hawaiian Sea Salt—great on fish and chicken—by using this spice mix in a cocktail.
David Honma, Kōloa Rum Co. mixologist, concocted this recipe, combing the smokey sea salt—the guava wood chips are smoked for more than 20 hours—and Kōloa's white rum for a tasty, refreshing drink—so good you won't care who wins!
(To see more videos, follow us on Instagram @hawaiimagazine.)
Aloha 2021
Ingredients:​
1 oz. Kōloa White Rum
1 oz. Aloha Spice Co. Hibiscus White Tea (brewed and cooled)
3/4 oz. simple syrup
1/2 oz. fresh lemon juice
5 raspberries
Pinch of Aloha Spice Co. Guava Lime Smoked Hawaiian Sea Salt
Splash soda water
Directions:
Muddle five raspberries and a pinch of Guava Lime Smoked Hawaiian Sea Salt in a shaker tin. Add Kōloa White Rum, Aloha Spice Co. Hibiscus White Tea, simple syrup and fresh lemon juice. Fill with ice and shake vigorously. Pour in a splash of soda water and double strain over fresh ice. Garnish with a sprig of fresh mint, raspberry and red ginger blossom