HAWAIʻI in the Kitchen: Classic Loco Moco
David Viviano, executive chef at the Fairmont Orchid, shows you his quick and easy way to make this local favorite at home.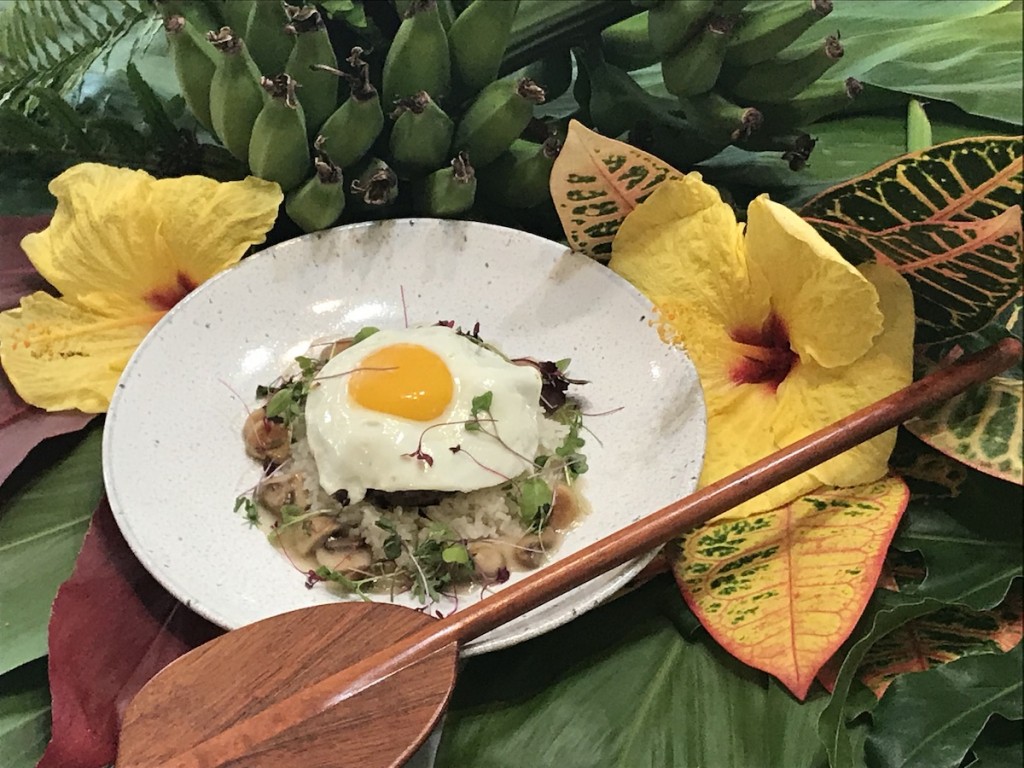 The loco moco is about as iconic a Hawaiʻi dish as they come.
Invented in Hilo in the late 1940s—reputedly at the old Lincoln Grill at the request of hungry teenagers—the loco moco is one of the simplest local dishes: white rice topped with a hamburger patty and a sunny egg, smothered in brown gravy.
SEE ALSO: Where To Eat a Loco Moco in Hilo, the Town That Invented It
And yet, you'd be surprised how easy it is to screw it up.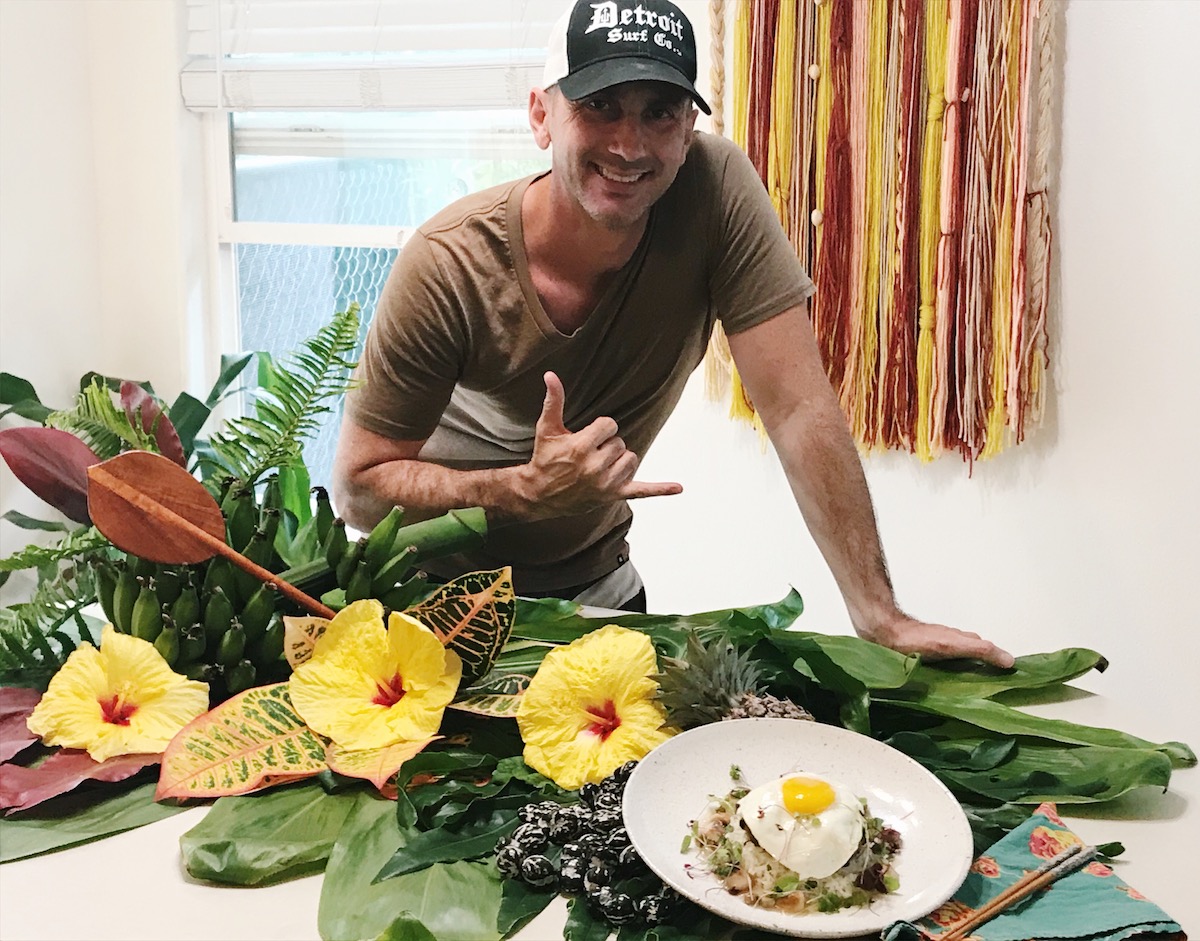 Executive chef David Viviano (above) of the luxe Fairmont Orchid on Hawaiʻi Island—the birthplace of the dish—offers insider tips and tricks on how to make the perfect loco moco at home. Anywhere. Promise.
(To see more videos, follow us on Instagram @hawaiimagazine.)
Here's the recipe:
Classic Loco Moco
Ingredients:
2 cups mushrooms, quartered. (Button, cremini or your favorite local mushrooms. I adore the Big Island's ali'i mushrooms, grown on the Hāmākua Coast.)
2 cups Waimea Butcher Shop beef bone broth
2 T. cornstarch
2 T. cold water
4 6 oz. Lewis Cattle Co. beef burgers
4 local farm fresh eggs
Cooked Calrose white rice. (Use a rice cooker. It will change your life!)
ʻIo Farms micro greens (optional)
Olive oil
Kosher salt and freshly ground black pepper
Directions:
In a medium sauce pot, on high heat sauté mushrooms with olive oil. Season with salt and pepper. Once fully cooked add beef broth. Bring to a simmer. Meanwhile in a small bowl whisk together cornstarch and water to make a slurry. Whisk slurry into broth. Continue to whisk until brown mushroom gravy is thickened. Turn off heat and set aside for later use.
Heat a cast iron pan on medium high heat. Season burgers with salt and pepper. Place burgers in pan. Cook for 3 to 4 minutes on each side or until desired temperature.
Heat a small nonstick pan on medium heat. Add oil. Crack egg. Add 1 teaspoon water. Cover until egg is fully cooked. Season perfect sunny side up egg with salt and pepper.
Put a scoop of white rice on a large plate or bowl. Top with hamburger. Smother burger with brown mushroom gravy. Top with sunny-side-up egg. Garnish with micro greens. Time to grind!