HAWAIʻI in the Kitchen: Honey Macadamia Baked Brie
Whendi Grad of Big Island Bees whips up this simple, delicious pūpū made with local honey.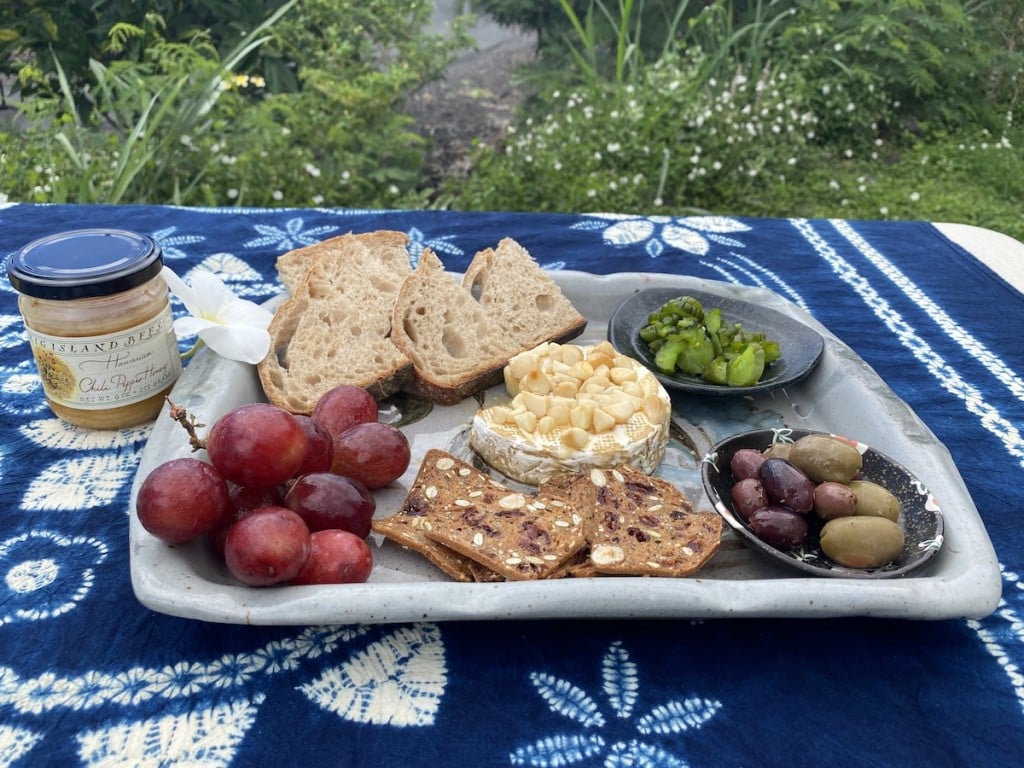 Not all honey is created equally.
Three times a year, millions of bees from Big Island Bees on Hawaiʻi Island feast on the nectar of a single type of flower that blooms in a particular ecosystem in this part of the island. This results are flavors that are unique to the Islands. Like theʻōhiʻa lehua honey, one of the world's rarest honeys found only in Hawaiʻi. Bees indulge in the nectar of the flowers of this evergreen tree endemic to Hawaiʻi. So you can't make—or find—this honey anywhere else.
Whendi Grad, co-owner of this multigenerational family-run bee operation in South Kona, has a simple recipe for baked Brie, using local honey and chopped macadamia nuts.
You can use whatever honey and nuts you have. But let's face it: Hawaiʻi-grown ingredients would work best, especially if eaten somewhere in the Islands, too.
(To see more videos, follow us on Instagram @hawaiimagazine.)
Here's the recipe:
Honey Macadamia Baked Brie
Ingredients:
1 round of Brie or Camembert cheese
2 to 3 T. Hawaiian Chili Pepper Honey from Big Island Bees (plus extra for drizzling)
1/3 c. lightly salted macadamia nuts, chopped
Directions:
Preheat oven to 350 degrees. Place cheese round on a piece of foil or parchment on baking sheet. Cover the top of the cheese with the chili pepper honey and sprinkle with macadamia nuts. Place cheese on baking sheet and bake for 5 to 8 minutes until the cheese is soft to the touch and slightly browned. Carefully slide or lift the cheese onto a platter and surround with bread or crackers for serving. Drizzle a little of the honey on top for extra flavor and color before serving.