Hawaii International Film Festival event to spotlight "The Descendants" soundtrack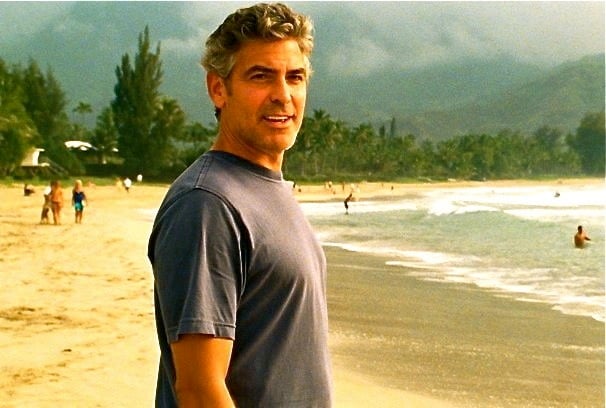 The Hawaii International Film Festival's 2012 Spring Showcase will include screenings of 34 films as well as a panel discussion and concert spotlighting music from the Oscar-winning Hawaii-filmed The Descendants.
Now in its 15th year, the film fest will get under way on Fri., April 13 and wrap up on Thurs., April 19, with screenings at Regal Dole Cannery Stadium 18 Theatres & IMAX in Honolulu. The film lineup includes 24 Hawaii premieres, eight of which are also U.S. premieres.
A free screening of The Descendants, slated for noon on Sat., April 14 at a Regal Dole Cannery Stadium theater, will be followed by a panel discussion/question-answer session with the film's music supervisor Dondi Bastone and soundtrack musicians Jeff Peterson and Cyril Pahinui. The concert, dubbed Sound X Vision: Music from The Descendants, which will feature musicians who played in the film, is set for 7:30 p.m. (doors open at 7 p.m.) the same day at theVenue in downtown Honolulu. For concert ticket information, click here.
Music critics have noted that The Descendants is the first mainstream American movie scored exclusively with Hawaiian music, most of it created by masters of the genre such. In addition to Jeff Peterson and Cyril Pahinui, they include: Gabby Pahinui, Ray Kane, Keola Beamer, Lena Machado, Sonny Chillingworth, Jeff Peterson, the Rev. Dennis Kamakahi, and others. While the soundtrack does not include any new tunes, a few of the "pre-existing" songs were re-recorded for the movie's score.
The Descendants follows the story of Matt King (George Clooney) — a wealthy landowner, husband and father of two girls — who is forced to reexamine his life after his wife is severely injured in a boating accident near Waikiki. A descendant of a 19th-century Hawaiian princess, King grapples with a big decision about the impending sale of his family's inherited Hawaiian land while learning that his comatose wife had been having an affair.
The dramedy filmed on Oahu and Kauai, picked up an Oscar last month for best adapted screenplay. The screenplay is based on the best-selling novel by Hawaii writer Kaui Hart Hemmings.
In addition to the United States, the Hawaii International Film Festival's 2012 Spring Showcase will feature films from Canada, China, Denmark, France, India, Japan, New Zealand, Norway, South Korea, Taiwan and the United Kingdom. For additional information about the films and screening times, click here.
Established in 1981, the Hawaii International Film Festival (HIFF) is a nonprofit dedicated to the "advancement of cultural exchange and media awareness" in the Pacific Rim. For more information about HIFF, click here.