Hawaii named as happiest U.S. state for fourth consecutive year in well-being survey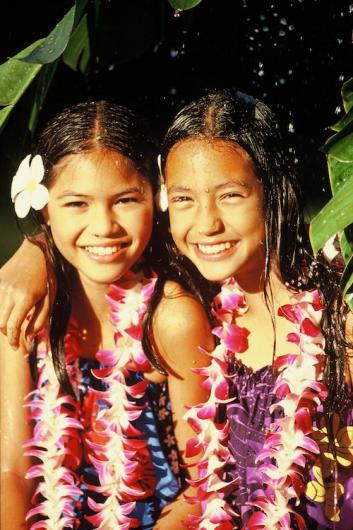 For the fourth straight year, the annual Gallup-Healthways Well-Being Index has ranked Hawaii highest in well-being in the nation.
OK, we know the top ranking is no surprise. There's a lot to be happy about in the Islands. One element about the survey that strikes us, though, is it underscores that seemingly small things, such as maintaining an easygoing manner, can make a big difference on the happiness meter.
Hawaii scored 71.1 out of a possible well-being score of 100. Close behind: Colorado, 69.7; Minnesota, 68.9; Utah, 68.8; Vermont, 68.6; Nebraska, 68.5; Montana, 68.5; New Hampshire, 68.4; and Massachusetts, 68.1.
West Virginia scored the lowest, with 61.3. The rest of the bottom 10 includes: Kentucky, 62.7; Mississippi, 63.6; Tennessee, 64.0; Arkansas, 64.1; Alabama, 64.2; Ohio, 64.6; Louisiana, 64.7; Indiana, 65.1; South Carolina, Oklahoma and Nevada — all three, 65.2.
During 2012, Gallup conducted interviews with a total of more than 350,000 American adults. Survey interviewers asked participants about six areas of well-being: life evaluation (present life situation and expectations for the future); emotional health (sense of happiness, sense of being treated with respect, levels of worry, stress, etc.); work environment and job satisfaction; physical health (chronic health problems and intermittent ailments, such as colds); health-related behaviors (diet, exercise, smoking, etc.); and access to basic necessities, such as health care, healthful food and water, safe home and exercise areas.
Hawaii turned in the highest scores for emotional health (83.6), work environment (54.1), and thriving life evaluation (57.2). The other top sub-index scores: physical health, Colorado (79.5); healthy behaviors, Vermont (70.0); and basic access, Massachusetts (86.9).
According to the report, which was released yesterday, "Residents living in Hawaii were most likely to experience daily enjoyment and least likely to have daily worry or stress, which contributed to their high emotional health."
Regarding the work environment sub-index category, the report noted: "The Work Environment Index measures workplace issues such as whether a worker has a trusting and open work environment and whether an employee is able to use his or her strengths to do what he or she does best every day."
The survey also ranked cities on its well-being index. Among mid-size metro communities, Honolulu took the fifth spot. Lincoln, Neb. took the top-ranking, followed by Boulder, Colo.; Provo-Orem, Utah; and Fort Collins-Loveland, Colo.
For more information about the Gallup-Healthways Well-Being Index, which has been released annually since 2008 (Utah took the top state ranking that year, click here. To see how Hawaii fared in last year, click here.