Hawaiʻi Reinstates Restrictions on Social Gatherings
But there are no changes to the state's Safe Travels program.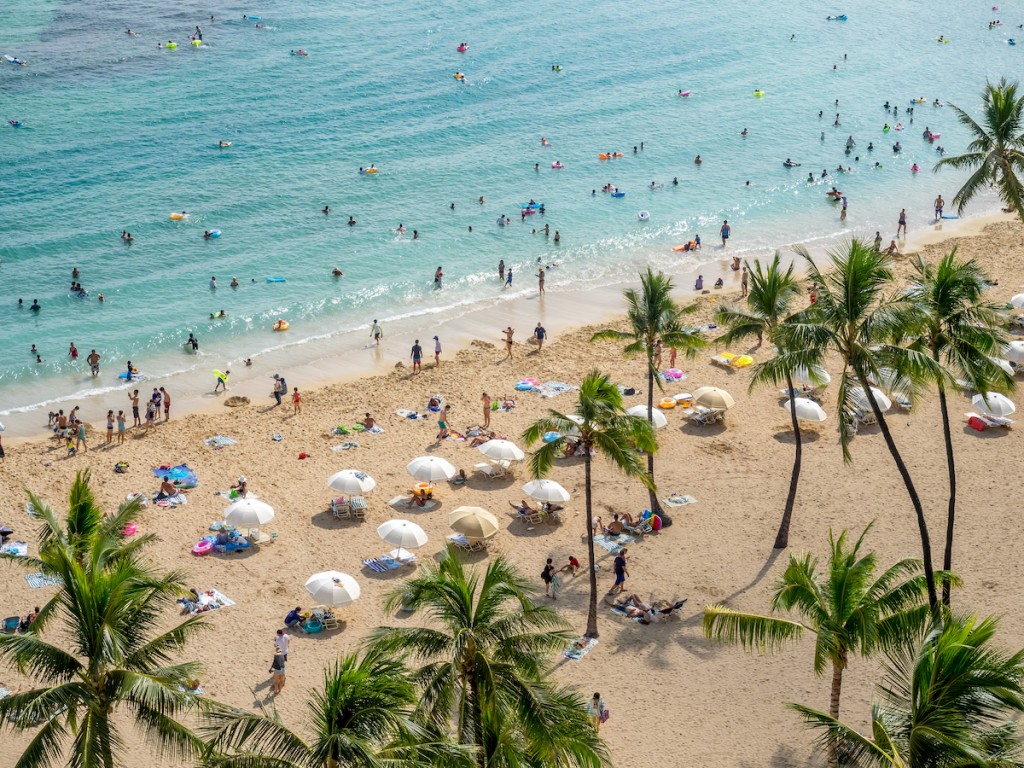 With COVID-19 cases at an all-time high in Hawaiʻi, Gov. David Ige reinstated restrictions today on indoor and outdoor gatherings.
Effective immediately, social gatherings are limited to no more than 10 people indoors and 25 people outdoors. Indoor capacity is set at 50%, which includes bars, restaurants, gyms and churches. Mingling is not allowed at bars and restaurants, and masks must be worn at all times except when eating and drinking. Patrons at restaurants and bars need to remain 6 feet apart from other groups.
In addition, all "professionally structured events"—weddings, banquets, conventions, large meetings—that will include more than 50 people must submit a COVID-19 mitigation plan with county officials.
"We need to minimize person-to-person contact to reduce transmission," Ige said during a news conference on Tuesday afternoon. "We all need to be committed to reduce the spread of COVID-19."
The current 7-day average daily case count is over 500; it was just 60 cases a month ago. On Tuesday, the state reported 436 new coronavirus cases statewide.
Despite COVID-19 cases surging in the Islands and across the U.S.—spurred by the highly contagious delta variant—and concerns related to travel, Ige said he has no plans to modify the state's Safe Travels program right now. That means  U.S. travelers who have been fully vaccinated can still fly to Hawaiʻi from anywhere in the United States without quarantine or getting a COVID test. (Fully vaccinated means 15 days after the second dose in a two-dose series—such as Pfizer or Moderna vaccines—or two weeks after a single-dose vaccine like Johnson & Johnson's Janssen vaccine.)
The governor noted the number of cases that include visitors is relatively low—about 1 to 2% of total cases—and the bulk of travel-related cases stem from residents returning from trips.
These new restrictions—part of the latest executive order—is expected to end of Oct. 18, unless the governor issues a subsequent order.