Hawaii Superferry passenger counts not so super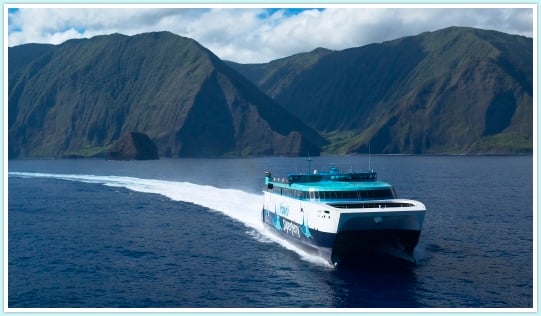 The Hawaii Superferry's low passenger counts are threatening its ability to continue its sole Oahu-Maui route.

Pacific Business News reported today that attorneys for the embattled inter-island ferry service considered the situation an "emergency," in a December letter submitted to the state Public Utilities Commission. The letter requested the PUC extend the Superferry's current $39 one-way promotional fares through summer.

According to the Dec. 21 letter, the 866-seat Superferry was averaging only 150 passengers per day. Its planned passenger count for the period was 410.

The Superferry has had a tough year. Plans originally called for the vessel to begin service last summer, with routes between Oahu and Maui and Oahu and Kauai. Service to Maui ended shortly after it began when environmental activists got the Hawaii State Supreme Court to halt the ferry. Protests on Kauai kept the Superferry from docking there, as well.

Oahu-Maui service resumed in December. But rough winter seas made many passengers seasick and forced the ferry to cancel service for several days, all of which had a negative effect on bookings.