Hawaii to host world's largest international women's tennis team competition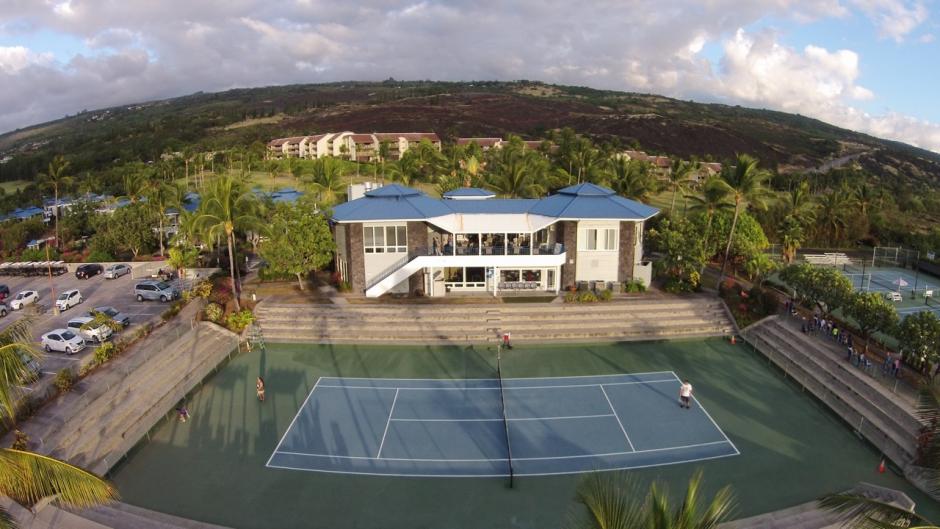 Tennis fans in the 50th State are being treated to a world class match as the United States takes on Poland at the Fed Cup by BNP Paribas World Group II First Round in February.
The Fed Cup is the largest annual international team competition for women's tennis in the world with 100 nations competing each year. It's the equivalent to the Davis Cup in men's tennis.
The outdoor hard courts of the Holua Tennis Center at Holua Resort in Mauna Loa Village in Kailua-Kona will be the site for the best-of-five match series. This is the first time Hawaii will be hosting the Fed Cup, and competition begins on Saturday, Feb. 6 at 11 a.m. with two single matches. The U.S. has a 3-0 record against Poland in the Fed Cup, and the last time both nations met on the court was 26 years ago in Atlanta.
Former Fed Cup champion and hall of fame tennis player, Lindsay Davenport, owns a house in Kona and got married to her husband Jon Leach on Hawaii Island. She's an Olympic Gold medalist and was ranked No. 1 in the world for 98 weeks, finishing in the top spot four times (1998, 2001, 2004 and 2005) and winning four Grand Slam titles in the process. Davenport played on the U.S. Fed Cup Team for a decade, leading them to titles in 1996 and 1999 to 2000.
"Having been on 11 [Fed Cup] teams it was always one of my most fond memories … being able to represent your country and the only chance you get to do that in tennis is the Olympics and with the Fed Cup for the women," says Davenport. "I had some of my most amazing moments as Billy Jean King as my captain. I had team mates like Venus and Serena Williams, Monica Seles, Jennifer Capriati, just amazing weeks spent with some of the greatest players of all time going towards one goal."
Not only is Davenport one of the living legends of women's tennis, but she is also a fan of the game. She is very excited for this year's Fed Cup to be held in Kona because of the opportunity to see multiple Grand Slam title holder and four-time Olympic Gold medalist Venus Williams play.
"You're talking about one of the legends of our sport and to get a chance to watch [Williams] in action before she retires," Davenport says. "She is 35, so who knows if that's two years, three years or five years. She is amazing and is such a leader. Her presence is a real boost to the whole team."
In addition to Williams, Davenport is also looking forward to seeing the next generation of tennis talent compete for the U.S. Team in Kona next month.
"Madison Keys has also agreed to play, she's ranked 18th in the world and is a phenomenal talent," says Davenport. "There's not a lot of opportunities to see pro tennis here in Hawaii … The players are coming from the Australian Open where it's very hot and outdoors on hard court, and the conditions in Kona are very similar. The courts [at Holua Tennis Center] are fantastic … It's a fantastic setup for the fans, they get to be up-close, really close to the action, get to see the players, hear the shots hit and also Kona is one of the most beautiful places in the world."