Hawaiian cowboy food fest set for October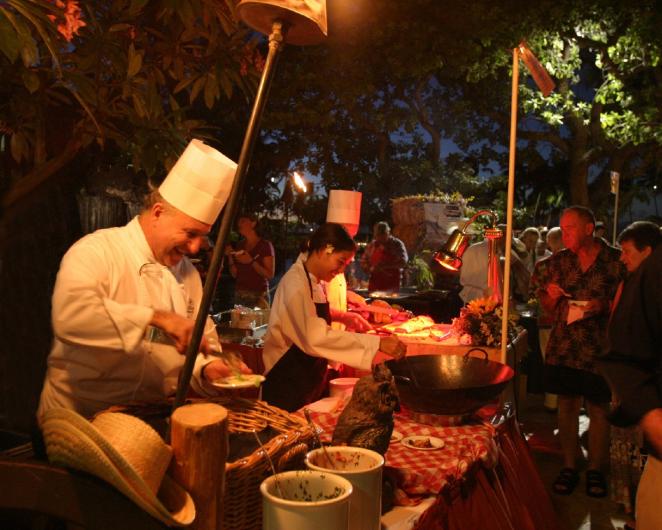 You ask. We answer.
Several HAWAII Magazine readers have sent us e-mails asking if we knew the date of this year's Taste of the Hawaiian Range food event. The curious included Monte and Xena Ferrario of Stockton, Calif., who said, "We travel to the Big Island every year and would like to take our next trip at that time."
The annual paniolo (cowboy) feast features top chefs and gourmet delicacies, combining forage-grown beef and country fresh vegetables. It's a chance to see the best of the Big Island's ranching community. For last year's event, Big Island ranchers donated 3,500 pounds of beef, in addition to pigs, goats and lambs.
The next Taste of the Hawaiian Range is set for Oct. 3, at the Hilton Waikoloa Village. Call (808) 981-8285 or click here for updates and ticket prices.
At last year's Taste, HAWAII Magazine editor John Heckathorn served as a judge in The Great Kohala Mountain Oysters Cook-Off. We're not talking about ocean oysters here, so John was in for quite an adventure. Read about his real-and-raw cowboy culinary experience of in our Jan./Feb. 2008 issue.