Hawaiian music jam sessions at Kani Ka Pila Grille in Waikiki
Pull up a seat at the Outrigger Reef's Kani Ka Pila Grille to listen to authentic Hawaiian music from some of the Islands' musicians.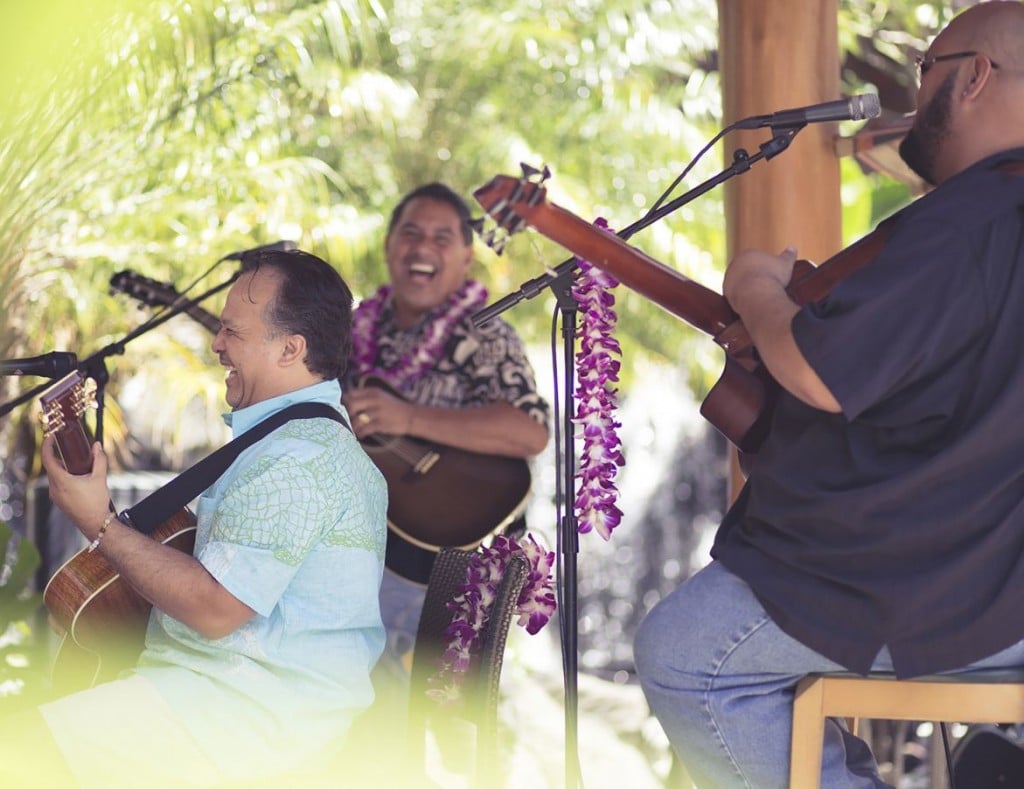 Stroll around Waikiki in the evenings and you're bound to hear sweet falsetto voices, accompanied by skillful strumming on the ukulele and guitar. Listening to Hawaiian music in person is an integral part of visiting the Islands. In Waikiki, there's one place that stands apart from the others: Kani Ka Pila Grille.
This year, Kani Ka Pila is celebrating its anniversary. Its Hawaiian name, Kani Ka Pila, means impromptu jam session, and is a casual affair. The poolside restaurant's concept when it opened in 2008 was to foster an environment for authentic Hawaiian music in the heart of Waikiki, a tradition that still continues. Plus, there's tasty food and drinks on the menu. We recommend the coconut shrimp and the requisite tropical cocktail, the mai tai.
But the music is what really makes this place worth visiting. It's become a hotspot with visitors and kamaaina (longtime residents). Every evening from 6 to 9 p.m., you can hear musicians such as Sean Naauao (on Mondays), Weldon Kekauoha (on Tuesdays), Hookena (on Saturdays) and Brother Noland (the first Sundays of the month). Even better, you never know who might pop in at Kani Ka Pila. Hilo-based Hawaiian musician, Mark Yamanaka recently dropped by the restaurant for an impromptu performance.
The artists that play on the small, round stage are known for their instrumental prowess and original lyrics. Many of them have even won Na Hoku Hanohano Awards, aka the Grammy Awards for Hawaiian music. You can hear both traditional and contemporary Hawaiian songs.
Visiting for one of its performances will give you a better appreciation for Hawaiian music and the talented women and men creating it.
Outrigger Reef Waikiki Beach Resort, 2169 Kalia Rd., Honolulu, Oahu, (808) 924-4990, outrigger.com.