Hawaii's most popular activities: Pearl Harbor & Oahu's island attractions
Pearl Harbor Tours is the best way to discover Pearl Harbor and the rest of Oahu.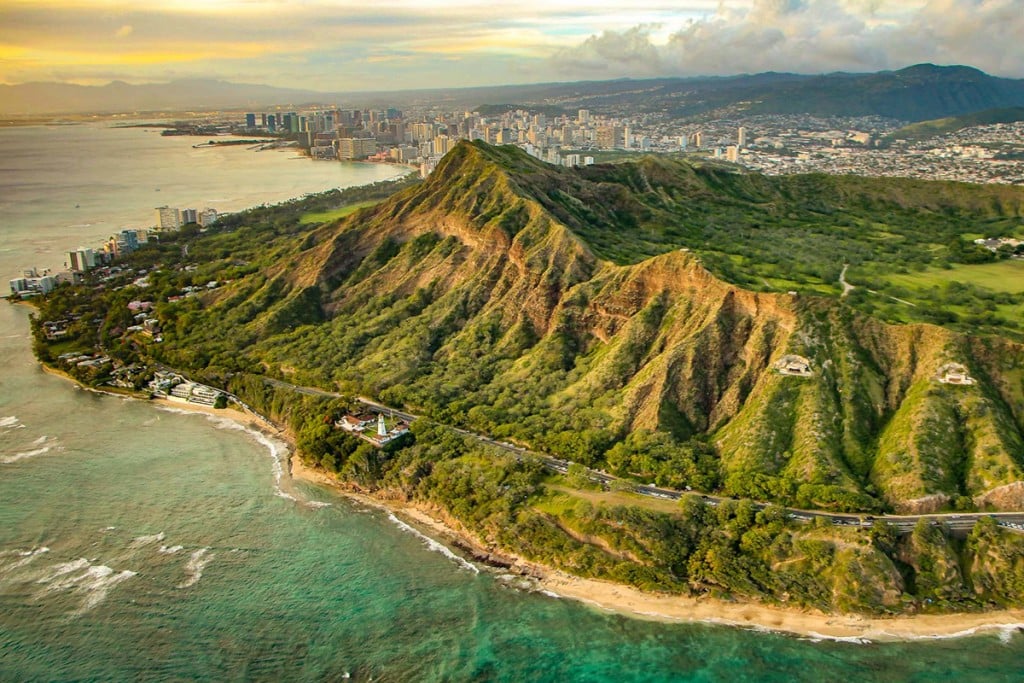 When planning that special once-in-a-lifetime trip, it can be quite the challenge to find a vacation destination that offers a little bit of everything fabulous. Everything, meaning: Sublime cultural experiences, must-see attractions, exciting activities, restaurants so good they make foodies blush, historically and culturally significant sites, stunning nature, a notable nightlife – all with a great climate and friendly people. It truly is a rarity to find a place that offers it all, but it does exist. And it can all be found on amazing Oahu.
Oahu has been known for centuries in Hawaiian culture as "The Gathering Place", and for good reason. It has a magical combination of modern city life, ancient history and the incredible power of nature. You're never too far away from experiencing any of these on Oahu. Although it is the third largest island in Hawaii, nearly 1 million people live on this tropical paradise, giving it the largest population in the Hawaiian islands.
However, don't be fooled by all of Honolulu's glitz and glamor. And don't be deceived into thinking it's all traffic and crowds on Oahu just because Honolulu is the capital city of Hawaii. Indeed, it is a busy city, but serenity is never far away. Ironically, perhaps the most tranquil spot on the entire island can be found at Pearl Harbor. One of Oahu's most precious treasures (aside from its natural beauty) is its history, both from the centuries before it became a US territory in 1898 to its pivotal role in global politics afterwards.
The only way to ensure you won't be stressed out trying to get there on time or frustrated while wasting precious vacation time waiting in long lines to get into Oahu's most popular tourist attractions is to take a tour. Pearl Harbor Tours offers door-to-door service, both on Oahu and from the Honolulu airport for their interisland one-day tours. And they show you everything you could want to know about the attack on Pearl Harbor and the rest of Oahu, if you so choose.
The Pearl Harbor Attack
The Empire of Japan's sneak attack devastated the US forces in the Pacific and interned over 1,000 sailors and marines beneath the turquoise waters of Pearl Harbor. Today it's a beautiful memorial to the fallen. It was this single event during WWII that forced the US into the battle. It was this provocation by Japan, and the US's subsequent entry into the conflict, which eventually turned the tides and allowed the allied forces to overcome the aggressors. Words cannot express the depth of emotions that you will feel at this hallowed site. It truly is not to be missed, even if you're not a history buff.
While touring Pearl Harbor's Visitor Center you can see actual footage of the Imperial Empire of Japan's navy attacking the unaware US fleet and nearby airfields, with numerous displays that illustrate the events of December 7, 1941, "A date that will live in infamy." Take a boat ride on an actual US Navy launch to see the USS Arizona Memorial which is constructed over its sunken remains, inscribed with the names of more than 1100 sailors and marines who perished that day. It is a history lesson that is powerful, yet solemn.
Next, tour the deck of the USS Missouri Battleship to see the very spot on deck where the Empire of Japan signed the terms of surrender in Tokyo Bay September 2, 1945 that ended WWII. More than 250 allied warships were anchored in Tokyo Bay for the signing. Flags of the US, Britain, USSR, China, Netherlands, Australia, France, New Zealand and Canada were raised on the deck of the USS Missouri and peace was declared. Next, tour the USS Bowfin "The Pearl Harbor Avenger", formerly an active submarine. See how the ship was constructed, learn about the missions it completed and more.
Polynesian Cultural Center
Is US military history too recent? Perhaps ancient Polynesian history is more your speed? Then the Polynesian Cultural Center is a perfect illustration of, and gives you the opportunity for interaction with, authentic Polynesian culture. Experience the rich heritage of Hawaii, Aotearoa, Tonga, Tahiti, Fiji, and Samoa in the form of food, legends, traditional clothing, music, dance and more. Polynesian culture is illustrated through the canoe parade, concerts, dancing, and the six different villages representing those regions. Then it's off to the Dole Plantation for some more recent Hawaiian history and everything pineapple. It's a serene, relaxing day on Oahu.
Explore The Whole Island In A Circle
Want to see as much of Oahu as possible? Take a Circle Island Tour. It's the perfect way to spend your day. See an overview of the island and take plenty of photos. Whether you want to see Pearl Harbor, the island of Oahu or Polynesian Cultural Center, Pearl Harbor Tours can accommodate your requests. Offering island, inter-island, small group, private tours and large group tours, it's always their pleasure to show you the best Oahu has to offer.
Pearl Harbor Tours
(808) 312-3705, 1 Arizona Memorial Place Honolulu, Oahu, pearlharbortours.com